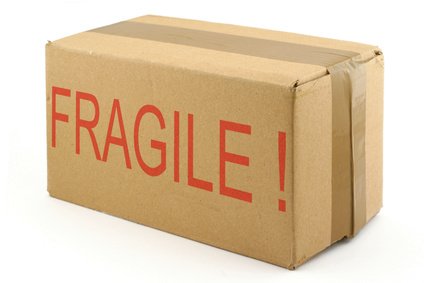 I read in a recent Wall Street Journal article by Phil Izzo, that about half of all Americans would have to sell some of their possessions in order to come up with $2,000 cash within 30 days. They called these people financially fragile.
That's an extremely startling statistic.
Especially when you consider that a typical emergency like a major car repair or a child's broken arm (which happened to my son a few weeks ago) can easily set you back a couple of G's.
Half of Americans are financially fragile. Find out if you're one of them and what you can do about it
Why Are So Many Americans Financially Fragile
So why is it that almost half of Americans can't finagle this kind of expense, even though we all know an emergency is bound to happen sooner or later? I think it's because most of us are not intentional when it comes to how we approach our finances.
Most people only have a vague idea of where their money goes in any given month. Put a little here, spend a little there, pay the bills, it all works out in the end right? Except that almost half of us end up hurting if we have that inevitable financial emergency THAT WE KNOW IS GOING TO HAPPEN.
Did this situation come about because of job losses, pay cuts, or a bad economy? Maybe. But I think the biggest reason is because most people have not been intentional with their money and don't consistently make a written plan for how to use it.
Being Intentional With Your Money Gets Results
Webster's defines the word intentional as "a determination to act in a certain way; what one intends to do or bring about".
When you are intentional with our finances you know where every dollar is going, and you have control of how the money flows. Saving becomes much easier because your intention is to make things flow efficiently so you can build a store chest, an emergency fund, a life preserver that will keep your head above water when the inevitable tsunami hits.
When you decide to be intentional with your finances you are not normal. You don't end up as part of the 50% who are "financially fragile". When you finally decide to take action, you change your financial picture for the better, and that fragility turns into strength.
You become a winner with money.
_____________________________________
Proverbs 21:5 "The plan of the diligent lead surely to plenty, but those of everyone who is hasty, surely to poverty"
_____________________________________
ACTION STEP: Become intentional with your money. Make a monthly spending plan (also known as a budget) and stick to it. Spend every dollar on paper before you spend it in real life. The results will surprise you.
Do you or someone you know struggle with being "financially fragile"? Please leave a comment and tell us about it.
By the way, I wrote THE book on how to make a budget. Find out more about it here