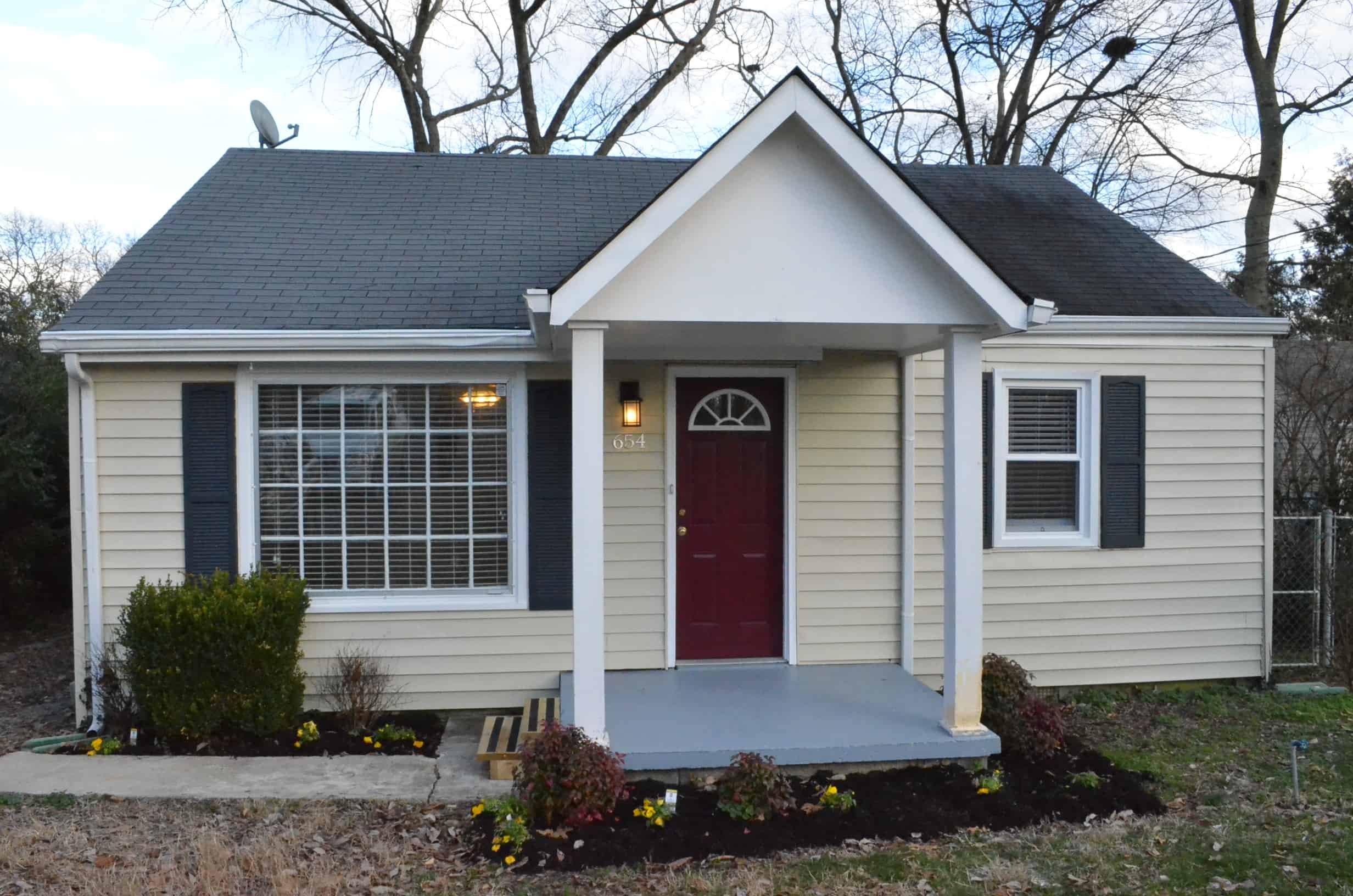 If you've been keeping up with Celebrating Financial Freedom for awhile, you may recall the ongoing epic saga of my investment house (You can find parts part 1, part 2, part 3, part 4 , part 5 and part 6 with these links). It's been a few months since I wrote about it, so I'll get you caught up as to what's going on now.
As you may recall, I decided I wanted to fix up the house and sell it instead of renting it out. I figured it would be much less hassle and potential liability to do that.
My last post was in March when I posted the pics of the finished rehab and dropped the price from $80,000 to $77,000, hoping to get more interest.
An Offer on the House
In April I got word that someone was interested in the house and he made an offer of $77,000. However, he had not yet been approved for a loan and was waiting for a rapid rescore of his credit to help him qualify for the loan.
On top of that, he needed to be in the house quickly (before the deal could even be closed). So I agreed to a temporary occupancy agreement that would allow him to rent the place until the day of the closing. Kind of a hassle, but I was willing to do it to get the deal done.
The buyer seemed excited and brought his parents over to see the place. Once they got a look the whole tone changed. They were concerned about the small cracks in the foundation. Of course, I had the home inspected before I bought it, and the inspector didn't think the cracks were a problem. Neither did I. After all, this is a 75 year old house, so a few small cracks would be pretty normal, and it didn't look like any shifting of the foundation had happened.
To satisfy their concerns, I hired a structural engineer ($325) who confirmed that the cracks had been there for many years and that no shifting of the foundation had taken place.
No repairs needed.
Will This House Ever Sell?
However, that news didn't seem to help his real estate agent, who had been difficult to communicate with all along. She stopped returning my agent's calls and the deal ultimately never happened.
I don't know this for a fact, but I suspect the buyer never got qualified for financing. Oh well, what can you do?
Sometimes you have to spend money on a project that ends up having no return on investment. I guess that's the breaks.
Since April the house has been shown several times and activity really began picking up in late May and early June. All the reviews that the agents are posting for the house are positive, but no one seems to be in a buying mood.
The average days on the market for the area is about 4 months, and as of June, the house had been on the market for 5 months. Is it time to start worrying? Is this thing ever going to sell?
Find out in next week's post what's been happening in the month of July!
Have you had any experiences in real estate investing? Tell me about it in the comments.
Read more articles in my house flipping series
How to Start Investing- The Beginner's Guide to Investing