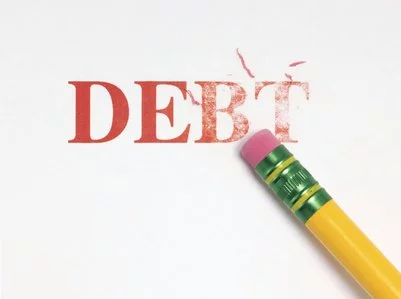 This series of articles on how to get out of debt will teach you every step you need to become debt free and start building wealth like you never have before. These are the steps I've used personally to eliminate debt, and I can tell you from personal experience that they absolutely work!
Getting free from debt can be intimidating, and it's hard to know where to start. In this series I show you the intimate details of what it takes and how to get the job done. Debt freedom is a destination that everyone can reach, but it takes some work and dedication to get there. So if you put in the work and follow the roadmap below, you WILL succeed!
These methods are tried and true, and I'm living proof that they work!
Everything You Need to Get Out of Debt
These articles will change how you think and act when it comes to money so that you can not only succeed in taking control of your finances, but you'll change your family tree and make the world a better place as well, just by becoming debt free!
You'll learn how to:
Change your money mindset
Make a plan for your money
Put together an emergency fund
Make a step by step plan for paying off all your debt
Save money like you never have before so you can have a good retirement
Change your family tree
Also, if you'd like to explore a much deeper teaching on how to get free from debt, you can check out the CFF Online Course here. There you will find all the info you need, and you can sign up to take the free mini course to get a taste of what it's all about.
How Do You Get Out of Debt? (Part 1)- Get Mad and Naked
How Do You Get Out of Debt? (Part 2)- Make a Budget
How Do You Get Out of Debt? (Part 3)- $1G for an Emergency
How Do You Get Out of Debt? (Part 4)- The Debt Rocket
How Do You Get Out of Debt? (Part 5)- 3-6 Month Emergency Fund
How Do You Get Out of Debt? (Part 6)- Don't Get Stupid
How Do You Get Out of Debt? (Part 7)- The Big Picture
How Do You Get Out of Debt? (Part 8)- There Will Be Resistance