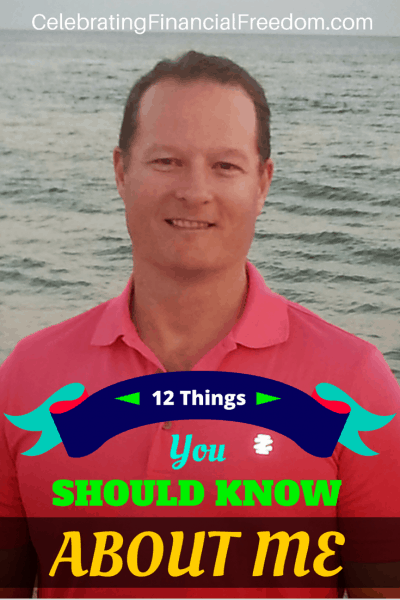 When I started the Celebrating Financial Freedom blog and course in 2011, it was very difficult to share anything personal with my readers. I really wasn't used to putting my life on display for everyone to see. I didn't want it to be about me.
Over the years I've learned to be a little more open about who I am and what I'm all about. After all, my story is one that can (and has) helped a lot of people live a better life financially and spiritually!
My aim is to continue that journey with you guys as long as I possibly can. After all, this is not just a blog and a get out of debt course, it's a calling upon my life that I take very seriously.
So today I thought I'd tell you a few things about me and my life so you can get to know a little more about the real me and what makes me tick.
At the end of the post I'd like you to leave a comment and tell me a little about yourself as well. Let's get to know each other!
12 Things You Should Know About Me
I'm a Practicing Dentist
Yep, I've been a practicing dentist for 24 years now! It's a profession that suits me very well because I love things like science, working with tools, and problem solving. I chose the profession before I started my freshman year of college and stuck with it through 4 years of college and 4 years of dental school.
I've been voted top dentist in my small town 5 years in a row, and I also work a day a week in one of the top 3 dental practices in Nashville!
I love my patients and the new people I get to meet every day. And I especially love helping improve their health and ability to relate to the world better with a great smile! I can't think of any other profession I'd rather pursue!
I've Been to Almost Every State in the U.S.
Both my parents were teachers. So for us, summertime was a great time to travel and see the country. We always had an RV from the time I was very small. We would load up and be gone for sometimes weeks at a time. As of now, I've been to 45 states (including Alaska and Hawai'i) and 4 Canadian provinces. Eventually I'd like to take a trip to Europe and trace back my family's roots in Germany to the village we came from almost 300 years ago.
I've Got an Awesome Wife and Kids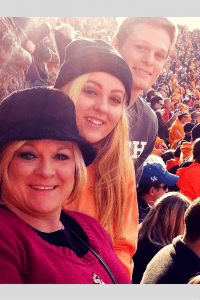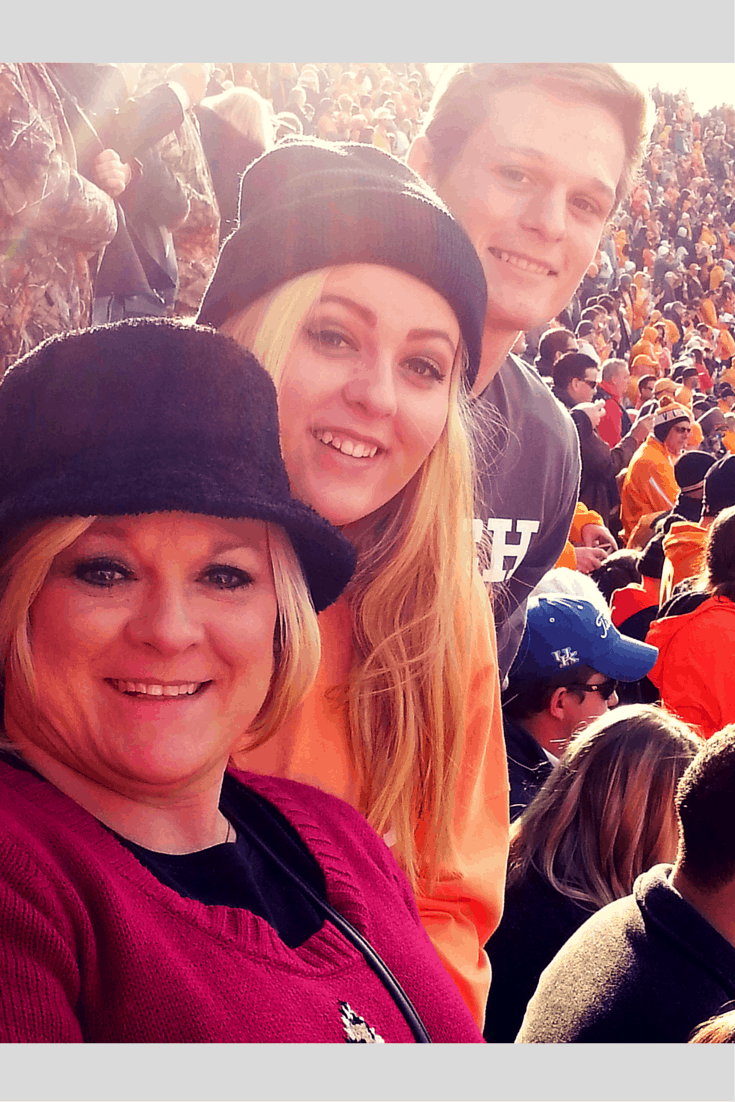 I've been married to my wife Angie for 20 years now (as of June 2015) and have been blessed with two awesome teenagers! Angie is a 5th grade teacher who got her college degrees later in life (paid for with cash!). She has been teaching for 6 years and absolutely loves it! Teaching is definitely her calling and through it she is changing a lot of lives.
My son Trevor just started his junior year of college (paid for with cash, of course!). My daughter Olivia just turned 18 and will be a college freshman. Trevor is a talented athlete and Olivia is a talented singer. They are both tremendous kids with a heart for God, which makes Angie and I so proud!
I've Had 3 4 Heart Attacks
Although I'm in excellent physical shape, I've had three four heart attacks! My first heart attack was on Christmas Day 2012, and over the next 5 years I had 3 more. The great thing is that despite these events, there has been no detectable heart damage whatsoever!
My experience was even part of a news article on heart attacks that was featured in newspapers and websites around the world!
I can exercise as hard as I ever have and still stay in great physical shape, as you'll read about below. In fact, I even ran my first 5k just 5 weeks after my second heart attack!
I'm a Recovering Introvert
I'm naturally a bit shy. I tend to like solitude more than I do a big crowd. However, you have to be able to relate well to people in my profession, so I've really had to work at coming out of my shell over the years.
Most people who know me probably wouldn't call me an introvert because I can be friendly and outgoing when I need to be. But when I meet someone new, it usually takes me a while to warm up to them before I'm comfortable. It's something I've had to work hard to overcome for many years. These days I'm much more comfortable around people and I've even done a good bit of public speaking which was pretty hard at first, but now it comes much more naturally.
I Love Physical Fitness
I really enjoy staying in good physical shape. I'm into anything involving physical fitness including biking, hiking, kayaking, weightlifting, and yard work. It doesn't matter to me as long as I can get my heart pumping!
In fact, when we bought our house, one of the main reasons we bought it was because it had a basement where I could put a gym. I never have to leave my house to stay physically fit, and my home gym saves me a lot of time and money that I would otherwise spend on a gym membership.
We've Been Out of Debt For Almost 10 Years
Once Angie and I committed to getting out of debt, it took a while to reach our goal. It was definitely one of the most important things we've ever done for our marriage and our family!
That's why you're reading this blog today. I saw what a huge impact that debt freedom and coming into agreement about finances had on our lives that I had to share it with the world. That's also why I developed the Celebrating Financial Freedom course, so I could show others how we changed our marriage, our destiny, and our family tree through excellent financial stewardship.
You Can Find Out More About the CFF Course HERE
I Love to Build Things
Another reason we bought our house is that it has a large garage where I could set up my workshop. I love building anything and everything, especially if wood is involved!
It took me almost 2 years to build out our unfinished basement where we have a gym, rec room, office, and a full bath. I've also customized all the closets in our house and built cabinets and furniture too! I don't have as much time right now to work on those projects as I once did, but I'm sure I'll be able to do more someday soon.
I'm an Early Riser
I enjoy getting up early in the morning. If I sleep until 7:30, I feel like I have wasted a large part of the day! On weekdays I usually get up at 5:00 am so I can make my 1 hour commute to the office. But on the weekends I like to cut loose and actually "sleep in" until 6:30! Unfortunately, keeping early hours usually means that I'm pretty much wiped out by 10:00 pm. Yep, I'm a party animal!
I Love to Travel
Although my schedule doesn't allow me to do a lot of travelling, I really enjoy going to places I've never been to see the sites and enjoy the local culture. Hopefully, once we get the kids through college we'll be able to take a little time to travel more often.
I Want a Tesla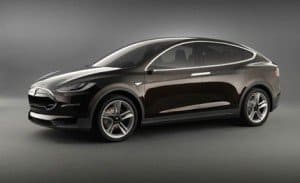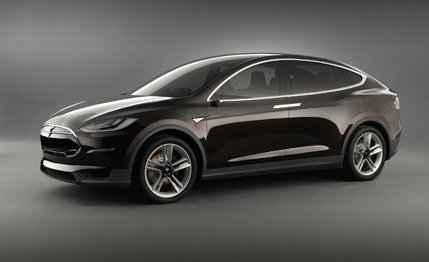 I would love to have a Tesla electric car! I'm excited about what that company is doing to change the auto industry, plus they just have some of the coolest, fastest cars on the road! It would be really cool to never have to go to a gas station (unless I want a snack!). Just the gas savings alone would probably save me $500/month!
I'm really digging the new Tesla Model X SUV. But at a price of $100,000 it will be awhile before I'm ready to make that leap!
Maybe soon (feel free to donate!)
I Come From a Family of Educators
I'm the only adult member of my family who has never worked as an educator. My dad was a middle school principal, my mom was a home economics teacher, my grandmother was a teacher, my sister is a guidance counselor, and my brother taught for a few years too.
I think all this teaching rubbed off on my wife as well. She decided to attend college at the age of 39 to get her teaching degree. She went on to get her Master's degree as well and is truly doing what she's called to do!
I guess you could call me a teacher too since I teach people about personal finance here on the blog, but I've never been a teacher in the traditional sense anyway.
Now It's Your Turn!
So there you have it! Now that you know me a little better, I'd like to get to know you too. Leave a comment and tell me something interesting about yourself. Let's get to know each other!