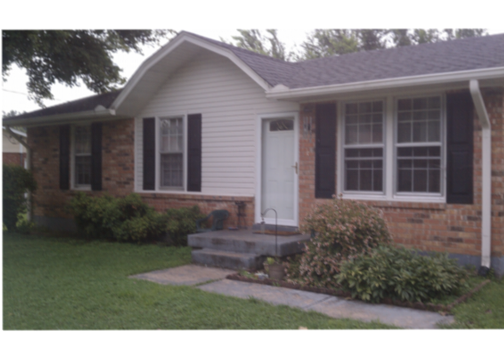 As you may know, I invested in a rental property a few weeks ago. In the first posts about my new rental property, I told you about all the crappy houses I looked at, my two heart attacks, and why I decided to buy a rental property instead of flipping like I did before.
Now that it's been a few weeks, I can get into some of the down and dirty details of being a new landlord.
Check out my Real Estate Page Here
Buying Insurance for the Rental Property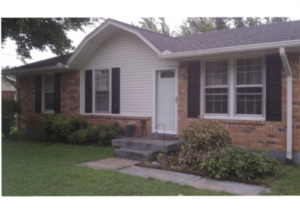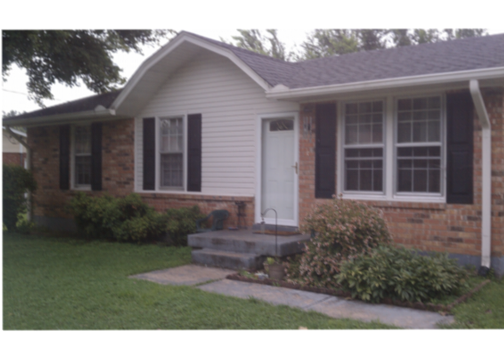 The first thing I did after closing on the house was to go directly to my insurance agent's office and take out insurance on the house. It was an easy and painless process, I just filled out a few forms and wrote a check for home insurance ($739) and flood insurance ($982) because the house was in a flood zone.
Next, I needed to hire a property manager.
Hiring a Property Manager
For a variety of reasons, I knew I didn't want to manage the property myself, so I needed a property manager ASAP.
My realtor had told me about a property manager named Jackie McCormick that she had heard good things about. I gave her office a call and set up a time to meet a few days later.
I met with Jackie's daughter Allyson, who works with her. Allyson was really nice and professional. She went into great detail about how she and Jackie run their business, what they expect from owners and renters, and the fees involved.
I felt so comfortable with Allyson I decided to sign a contract for management services on the spot.
I wrote her a check for $250 to get started.
Figuring Out a Rental Strategy
One of the first things Allyson and I had to deal with was signing a new contract with the tenant that was already in the house (I'll call her "Pam")
I'd been told by the previous owner's realtor that Pam had been a good tenant for several years. She had kept the rental property neat and clean and paid the rent on time, so I wanted to keep her in the house if possible.
But there were a few hurdles that had to be cleared so she could stay:
Pam had been renting the house for $700/month for the last couple of years. Average rent for that size house in the same area was $900. Unfortunately for her, I was going to have to raise the rent significantly. I told Allyson I'd be willing to raise the rent to $800 for a 1 year contract and then to $900 after that. Allyson agreed that was a good strategy.
She would have to pay an initial deposit of 1 month's rent ($800 in this case).
She also had two pets, which would require a pet deposit of 1/2 month's rent for each (total $800).
Pam had only been charged no pet deposit and a $300 initial deposit from the previous owner, which had been refunded to her when I bought the house.
Obviously, the old landlord had been pretty lenient.
But in order to get the return I was looking for and protect my investment, Allyson and I felt the rent and deposits were not out of line.
Time to Contact the Renter
It was now the second week of July and the tenant was behind on the rent. She hadn't signed a contract yet because we had been busy figuring out our strategy for rent, deposits, and whether or not I would allow pets in the house, which could be a major sticking point as to whether or not Pam would stay in the rental property.
If she decided to sign a new contract, she would have to catch up the rent, pay the initial deposit, and pay the pet deposits.
Pam was going to have to write a big check.
Since she was already behind on rent, I was very skeptical that she would be able to come up with that kind of money.
Now that Allyson and I had a strategy, it was time to contact Pam with our list of requirements to see if we could work out an agreement.
In my next "I Invested in a Rental Property!" post, I'll detail how we handle that situation.
Did I have to kick her out?
Did she sign a new contract? Stay tuned…
In the mean time…
Have you ever been behind on your rent?
How did you catch it up?
Let me know by leaving a comment.
Resources:
Buy or Rent, Which One is Better?
I Invested in a Rental Property
CFF Real Estate Resources Page
12 Wise Steps for Buying a House
What if My Home is Under Water?
Is Buying a House a Good Investment?
Read the rest of the series about my rental property