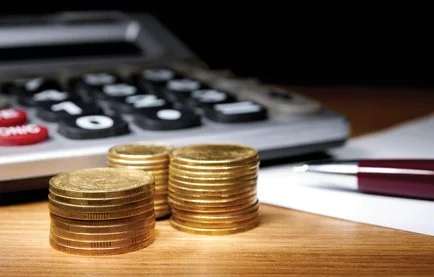 I write a lot about how to do a budget here on Celebrating Financial Freedom. But one important aspect I haven't covered yet is variable income budgeting. When your income varies from month to month, creating a budget is a slightly different process. But in the end, you get the same results- complete control over your money!
Read my previous posts on Budgeting here:
How Do I Start a Budget? (Round 2)
How Do You Budget on a Variable Income?
Putting together a written financial plan every month is the best way to keep track of how your money flows to you, and just as important, how it flows away from you. Since most people know that I'm big on budgeting, I often get the question "How do you make a budget on a variable income?"
Not everybody has a consistent salary that doesn't vary from paycheck to paycheck. I certainly don't. My income can vary by as much as 50% from month to month. If you don't know how to make a financial plan for that, it can be a real nightmare.
For my situation (I get paid once per month), what works best is to use zero based budgeting forms that break all expenses down into various categories. Once I know how much my paycheck is, usually on the second day of the month, then I fill in my budget before spending even one penny out of my paycheck.
Budgeting for a Variable Income
However, if you get paid weekly or biweekly, making a plan for your money is only slightly more complicated, with only one additional step involved. You'll need the variable income budgeting forms (Download here) for your budget. You can use the standard budgeting forms (Download here) as a reference just to look at the list of individual spending categories you might need.
Then you make a list by asking yourself this question: "If I only have enough money to pay for one line item in my budget, what would that be?" Obviously the most important things come first, such as shelter, food, water, electricity, etc. Put the most important item at the top of the list and then ask the question again: "If I can only pay for one more thing, what is the next most important thing?", and so on until you run out of money from your paycheck.
As you work your way down the list, you subtract what you've spent until you get to zero.
Variable Income Budget Demo
Here's a quick demo to get you started:
Let's say you get paid every two weeks. Your latest paycheck is $2,000. You make a list with 3 columns which are labeled "Item", "Amount", and "Amount Left".
So you start with $2,000 and the top item of importance is your house payment. Your house payment is $800. So you enter "House Payment" as the first budget item under the "Item" column, $800 under the "Amount Column", and $1,200 (which is $2,000 minus $800) under the "Amount Left" column. You then work your way down your list of budgeted items in order of importance such as food, water, electricity, transportation, etc. until the "Amount Left" column equals zero.
It should look like this:
Item Amount Amount Left
House payment $800 $1,200
Food $250 $950
And so on…
When you get paid in two more weeks, do the same process over again with any other items that are left in the until you get to zero.
When you finally get to zero, you are done spending and you don't spend anything else. This helps ensure that you have a balanced budget and you don't end up spending more than you make. When all of the money in the budget is spent, do not, under any circumstance, whip out the credit cards!
A Budget is About Keeping Control
Maintaining a budget is all about keeping control of your money instead overspending and putting yourself in debt because you're not keeping track. Developing a habit of budgeting can take a little time to get started, but if you stick with it and become disciplined, it gets easier over time and eventually budgeting will become second nature.
Still a little unsure about how to budget? Make sure and leave me a comment and I'll clear up any questions you have.
Also you can purchase my book "Balance- The Quick and Easy Guide to Financial Stability Using a Budget" (Available on Amazon.com) that will teach you all you need to know in much greater detail than I can cover here in a blog post.
Additional Links:
4 Budgeting Tips For The Self-Employed (Or Those With Irregular Income)
How Do I Start a Budget? (Round 2)
How to Budget When Your Income Changes Each Month
Check out the CFF Budgeting Page