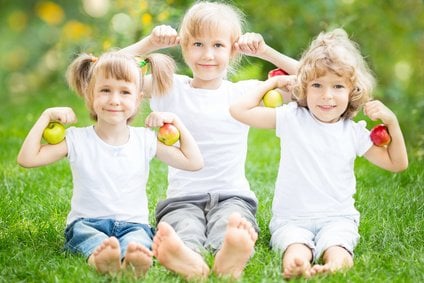 The How to Make Your Own Life Plan Series continues! In this article, I want to talk to you about putting together an intentional plan for " Your Health " and " Your Friends ", as we continue through the 9 areas of life to make your own life plan.
But first, I want to address a question that some have been asking about this series of articles. That question is: "Why is a personal finance blog doing a series on making a life plan?"
Well, my original goal was to write a series on retirement and creating your best future, But I realized when I got started that a great future really depends on more than just money, and that's how I wound up here, writing about planning the future of 9 areas of life rather than just one.
So here we go with numbers 7 and 8 on the list.
Make a Life Plan for Your Health
Let's start with " Your Health " first.
Obviously, good health is very important to your present as well as your future, and can have a great influence on how you get to live your life. Most of us would prefer to live a long, healthy life, and the ability to do that starts with you.
So let's take a look at 4 basic things you should be addressing to ensure that you stay healthy long into your future:
If you're like most Americans, you could probably stand to lose a few pounds.  So if you've packed on a little too much weight over the years, losing weight and keeping it off should be a good place to start.
Exercise is a must.  It keeps your metabolism high, and your heart healthy and strong.  Even if you live a very busy lifestyle, you have to make time for plenty of exercise.  It can also act as a stress reliever, and energizes you better than too much coffee ever could!
Eat a proper diet.  Stay away from processed foods and too many calories.  If you can't grow it, catch it, or kill it, you may want to reevaluate if you should be eating it (of course I don't mean you have to grow, catch, or kill it yourself!).
See a doctor at least once a year.  Having an established relationship with a physician is extremely important to staying healthy by detecting and addressing any health issues at an early stage, instead of letting things unknowingly get out of hand and create a huge pile of medical bills.  Prevention is key!
My Health Scare
This subject is very close to my heart (literally), because on Christmas Day 2012, at the young age of 45, I had a heart attack. I've always been very healthy, I work out 3-5 times a week, and my diet wasn't terrible, but it wasn't perfect either, and I was moderately overweight.
However, I had not seen a physician in years. If I had, we might have been able to detect signs that would have been caught much earlier, and prevented the heart attack (and the six figure medical bills that came with it!).
Fortunately, my doctors have not been able to find any detectable heart damage and I'm back to working out as hard as I once did. My diet is much better, I've lost 8 lbs. so far, and I plan on sticking around for a long time!
You Need a Life Plan for Your Friendships as Well
Now let's talk about Your Friends.
Certainly, friends are very important to your overall quality of life. Good friends can feed and energize you emotionally and spiritually. True friends bring a measure of love, light, and honesty to your life that no one else can.
Part of building your best future means being sure to foster excellence in your friendships. When you do that you're ensuring that you surround yourself with people that love you and want the best for you. That's important to your overall happiness, because when we lack those close ties to others, we tend to be more depressed, unhappy, and unfulfilled.
Be Intentional About Friendships
So ask yourself these 3 questions when it comes to your friendships:
Am I seeking out and spending time with friends on a regular basis? If not, why?
Am I seeking out new friends and acquaintances?
Do I tend to be "too busy" to spend as much time with friends as I should? How can I change that?
Great friends are one of the most important things you can have that add spice to your life. So make sure to be intentional when it comes to developing friendships, and it will help you to have a great present, as well as a great future filled with love, fulfillment, and happiness.
You can download and print the Your Health, and Your Friends worksheets to fill out and add to the life planning worksheets from previous articles in the series to continue building your total life plan.
Question: What have you done lately to take better care of your health and/or your friendships?
Tell me about it in the comments.
Read the entire How to Make Your Own Life Plan Series Here
Resources:
How to Make Your Own Life Plan
How to Pay Off a Mountain of Medical Debt
"Creating Your Own Personal Life Plan" by Michael Hyatt
7 Habits of Wealthy People That Will Make You Rich Too!