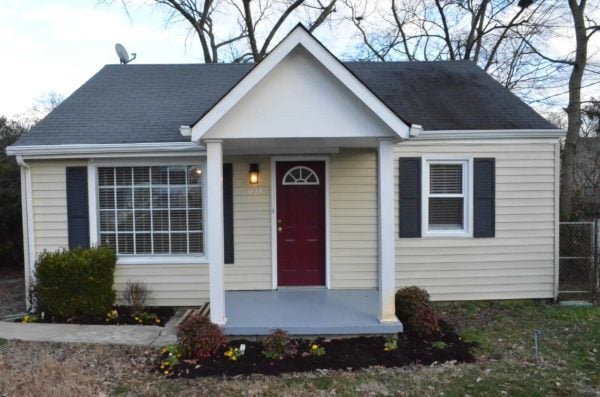 Welcome to my ongoing saga. In the first "I Bought a House" installment I told you about my disaffection with my stock market investments and why and how I recently bought my first investment house with cash. In today's second installment I'll deal with the process of finding out if there are any major issues with the house and getting estimates for repairs and renovations.
I Hired a Home Inspector
So to continue, now that I've put down refundable earnest money, it's time to find out what kind of shape this place is really in and how much money and time it's going to cost to fix it up. By doing this I can determine if there will be enough room to make money after renovations if I decide to sell it, or maximize the potential rental rate if I decide to rent it out.
The first thing I did, and that anyone should do before buying a house, is to hire an inspector. Hiring a home inspector is extremely important because it helps you make sure that you know exactly what you're getting yourself into. If you don't, you can end up knee deep in a big mess that you may not be able to work yourself out of financially. Getting a home inspection is like getting insurance against the unexpected.
The Inspection
My realtor recommended Mike, an inspector she had worked with for years and whom she trusted. I met Mike at the house and followed him around as he went over the place with a fine toothed comb. He pointed out every issue and wrote a detailed report that he emailed to me a few days later. He found no major issues and several minor ones that were easily fixable.
No deal breakers here!
Repairs and Expenses
So with that information I began to make a list of all the repairs and upgrades that were needed and began calling contractors to get estimates for the work. My guess was that it would take $10,000 to $12,000 to get the place in shape, but guesswork doesn't cut it, especially when you're inexperienced at this like I am.
So over the next week or so I met with contractors at the house and got estimates as follows.
Joey- Paint interior, fix post on front porch, drywall repairs, power wash siding and deck. Estimate: $2175
Billy- Demolish outbuilding and haul away debris. Estimate: $2,000
Jeff- Replace 6 old windows and trim, clean gutters, install gutter guards. Estimate: $2,680
Jamie- Fix deck (materials and labor). Estimate: $1,000
So the total estimates from all the contractors came to just over $8,200. I also estimated about $1,500 for general repair that I would do myself and tacked on another 15% to the total in case of any surprises to get a good feel for how much it would take to do the job.
The total estimate including 15% surprise expenses came to $11,155.
So after all is said and done I would have invested about $54,000 after closing costs if I chose to proceed with the purchase.
Will this house be worth more than that when it's finished?
I handed over the check for $43,418 with a pit in my stomach- Is this house flip worth it?
Is Rehabbing This House Worth It?
According to comparable sales in the area, I think I should be able to get $70,000 to $80,000 for it if I decide to sell, or about $800-$900 per month rent if I decide to go that route.
Barring any major problems, I decided that those were numbers that would work for me. After processing all this information for a few days, praying over it, and trying to get past the reluctance of spending a lot of cash on something I've never tried before, I called my realtor Sherril and told her that we'll go ahead with the deal.
We made the appointment with the title company and signed the papers on a Friday.  On the way to the closing I first went to the bank and got a cashier's check for $43,418 (House + Closing costs, title insurance, etc.), then to my insurance agent to take out insurance on the house ($426 for the first year).
Oh God, that's the largest check I've ever written!
I'd be lying if I said there wasn't a pit in my stomach as I handed it over at the closing table. But hey, when you take a leap of faith into the unknown it's never easy, but there is always a payoff.
Expenses For The House So Far
So to recap today's post, I've spent $275 for an inspection, and $43,418 for the house plus closing costs for a total of $43,693.
Stay tuned for next Thursday's post when I dive into my weird and funny experience with my demolition contractor and how I managed to dodge a bullet when dealing with him.
'Till next week!
Read the rest of my house flipping series here
Is Buying a Home a Good Investment?
My Series on Investing in a Rental House