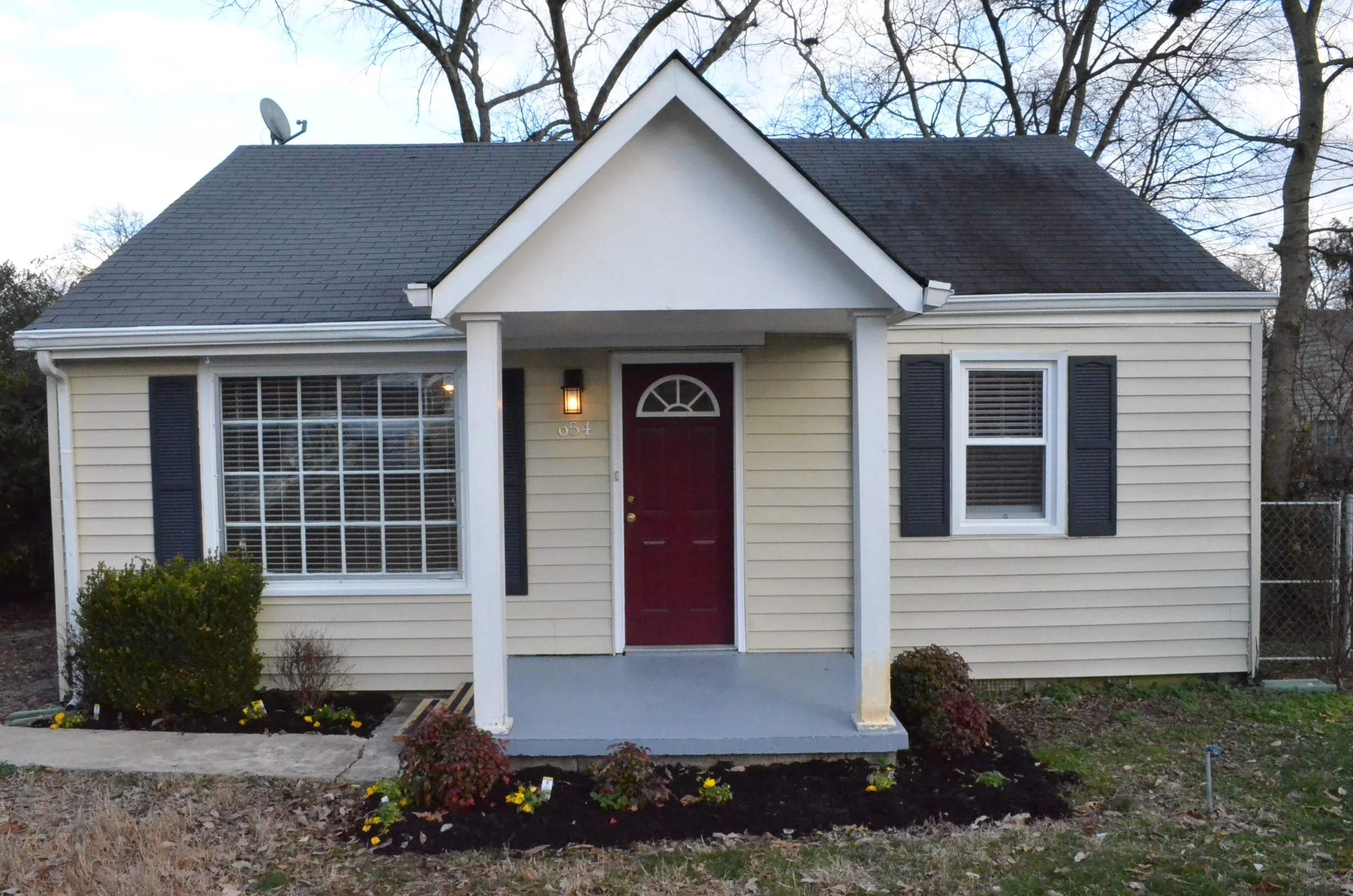 This is the first in a series of posts chronicling my experience of purchasing, rehabbing, and selling an investment property (also known as house flipping). You can find the rest of the series here ( part 1, part 2, part 3, part 4 , part 5, part 6, part 7, part 8). Hope you enjoy it!
I want to let you in on a little secret… I bought a house! Not a house to live in, but as an investment. I know, I know, you thought my secret was that I'm the secret love child of Charles Lindbergh and Betty White.
Sorry.
Today's post will be the first in a series documenting why and how I did it. Also, what I hope to accomplish by investing my hard earned money in real estate, so you can learn along with me.
So let's start the journey…
Why I Decided to Buy a House
Over the last several years I've become more and more disaffected with the stock market. In some recent years the market has gone up substantially, and in some it has gone down. But for over a decade, the stock market remained essentially flat, which means my investments really had had little to no growth at all.
I finally decided to take the bull by the horns and do something about it.
I'd been toying with the idea of investing in real estate for a few years. I even had my IRA converted to a Self Directed IRA to use specifically for investing in real estate.
I Wanted To Pay Cash For a House
My biggest concern with a real estate investment was that I didn't want to take out a mortgage to buy a house. I didn't want the pressure or extra risk that comes with investing in real estate with borrowed money. I wanted to do it debt free, which goes completely against what so many of the websites and books about house flipping teach about real estate investing using the leverage of "other people's money" (otherwise known as debt).
As I see it, investing in real estate without debt gives me a huge advantage. It opens up more investing options and lowers the type of risk that got so many people into trouble in the past few years.
I decided I could buy a house, fix it up and flip it- or rent it out and make a steady income from it. Either way the risk is greatly reduced because I don't have to worry about debt payments hanging over my head every month and whether or not I could meet those payments.
But would I have enough cash to actually buy a house and renovate it, ow would I have to find another way to invest?
Foreclosures and Cat Pee
There was only one way to find out. I called my friend and realtor Sherril and asked her to put together a list of foreclosures in three different zip codes near my home. My goal was to get a solid house that needed some work, and get it as cheaply as possible.
I wanted to keep the price as low as possible so I would have enough left over to fix it up. Plus I wanted an emergency fund in case something unexpected came up. So we chose several houses from the listings that fit my criteria and over the next couple of weeks we looked at around a dozen or so properties.
Some of them were in pretty good shape, in a decent neighborhood, and had been recently renovated. But most of those were priced higher than I needed to spend. I didn't think I could get a reasonable profit if I decided to flip the property.
We also looked at some houses that were in terrible shape. We even walked into one where the popcorn ceiling and the walls were actually stained brown from cigarette smoke! It smelled so badly of cat pee and smoke that I actually had to hold my breath. Nasty with a capital "N"!
That one would have had to be completely gutted just to get it livable again. NO THANKS!
I Bought a House!
We finally found a nice little property that looked promising. It was a foreclosure that was owned by the bank. They were asking $49,900, which is a price I could swing, but I wasn't going to pay that. I knew the bank needed to get rid of this house quickly to get it off the books. Therefore, they would be thrilled to actually have someone with cash to buy it quickly.
So after a couple of offers and counteroffers, the bank's bottom line was $42,900. I accepted their offer and wrote a check for $500 earnest money. That money would be refunded if I elected not to do the deal after thoroughly checking the place out. My next step was to do the due diligence necessary to find out what it would take to get the place into better shape so I could sell or rent it.
So that's it for the first installment. In the next installment I'll talk about what it took to get the place checked out from top to bottom. Then I would know exactly what I was getting into, and some of the surprises along the way.
Read the rest of the series about my house flip here
Read my series on investing in a rental house here