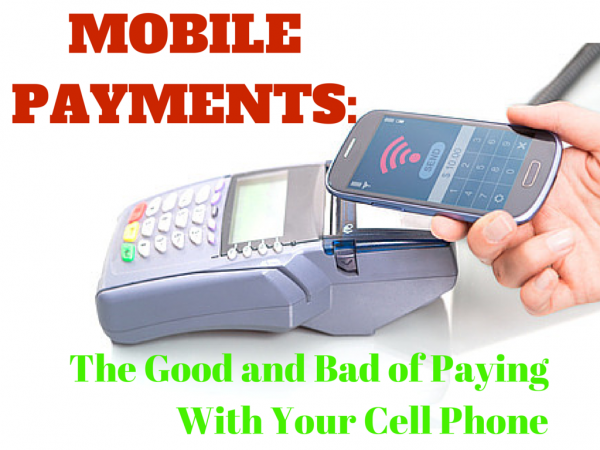 Mobile payments are the future of paying for your stuff, and that future is fast approaching. With apps for the Android and Apple platforms, using mobile payments for most transactions is starting to become more mainstream. They will eventually change the way most of us spend money on a daily basis.
So is this a good thing or a bad thing?
I'll address the good and the bad in just a minute. But first, I think it's a good idea to get a little understanding of how mobile payments work, and why it's fast becoming the future of paying for things.
How Mobile Payments Work
There are a lot of mobile payment options such as Google Wallet, Paypal, Softcard, CurrentC, and even Starbucks. However, Apple's new Apple Pay is set to be the game changer that brings mobile payments into the mainstream.
Here's how it works:
Apple Pay allows you to store all your debit and credit card information in one convenient place. You use the Apple Passbook app to make payments using your phone or other mobile device.
When you're at the store, you just tap or wave your iPhone or Apple Watch near the payment terminal, then use the fingerprint ID feature in your iPhone to confirm your identity and complete the transaction.
It's a quick and seamless way of paying that speeds the purchasing process and makes carrying a physical debit or credit card a thing of the past.
Security and Ease of Use
So are mobile payments such as Apple Pay a good thing or a bad thing? Well, that depends on your perspective and how you manage your finances. The two main advantages/disadvantages of using mobile payments are security and ease of use, so let's explore the good and the bad of these two main features and you can draw your own conclusions.
The Security of Mobile Payments
The Good
Your card information is not stored on your phone. It's all stored on a secure central server and is used by the app in your phone only as needed when a transaction occurs. Also, since your fingerprint ID is needed to make a purchase, you are the only one who can use your phone to make a purchase. If your phone is lost or stolen, you can remotely disable the app if needed. This means that the security of using a mobile payment is better than using a physical credit card.
The Bad
Since all your credit card info is stored in one central location, there is a small chance that hackers may steal your info. Although it's unlikely hackers will gain access to your vital credit card information, they will always be trying. There is no perfect way to guard your credit card information.
Ease of Use of Mobile Payments
The Good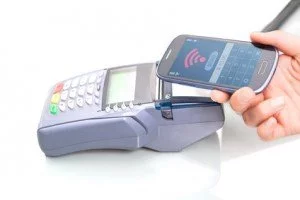 Obviously, mobile payment solutions like Apple Pay are extremely easy to use. It speeds up the transaction process and can result in shorter lines at the checkout. Who doesn't like that?
The Bad
The transaction process is so easy and seamless that it's easy to spend money you don't have without putting much thought into the transaction. Studies have shown that you tend to spend 12% more on each transaction when you use a credit card. I haven't seen any studies yet, but I would bet that using mobile payments will have the same effect on credit card spending, if not more.
Mobile Payments Can Have an Impact On Your Finances
As mobile payments become more popular over the next few years, it's important that you know what impact it can have on your finances. If you're using credit cards (which I don't recommend), mobile payment apps are not going to help you manage your finances any better. In fact, you might even end up spending more.
I think the security of mobile payments is a good improvement over a physical credit card, but if you've been undisciplined with your spending in the past, you certainly won't make any better spending decisions with this method of payment. Just because you can keep track of your balances better doesn't mean you will suddenly develop better spending habits overall.
A Better Way to Use Mobile Payments
Since I recommend never using credit cards, you can still set up mobile payments using only a regular debit card, or even a prepaid debit card. That means you will only be spending money you have, and never spend more than you make.
I personally use physical cash only for most of my purchases. The psychology of using cash dictates that physical cash just hurts a little more when you spend it as opposed to swiping a credit card or using mobile payments. Therefore you tend to spend less.
I suppose at some point I will set up my debit cards to use with a mobile payment app for those purchases when I'd rather use a debit card, but for the most part, I'll continue to use physical cash. To me, that's the most secure payment method of all.
Question: Have you started using mobile payments such as Apple Pay (or others) yet? Will you use mobile payments in the future? Leave a comment and let me know.