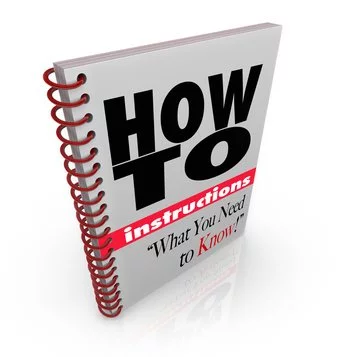 In today's Money Making Idea entry, I'll focus on an idea for making money that most people probably haven't thought of, but most anybody can do. You can write a How To book teaching others how to do something.
Self Publish Your Own How To Book
Unless you're already a writer, you probably haven't seriously thought about publishing a book. But with today's self publishing revolution, anyone can do just that without having to submit a manuscript to dozens of publishers and deal with dozens of rejections from gate keepers who just aren't interested.
These days, you can write whatever you want, self publish for little or no cost, and market it to almost anyone in the world for instant purchase. You can even set your own price!
In this article I'll show you how to write a how to book and self publish it to make extra money.
You Don't Have to Be a Writer
Yes, I know.
You're probably not a writer.
That's ok.
All you need to know is how to write an understandable sentence. You don't have to be Hemingway or T.S. Eliot. Just be you.
What would you write about?
Write about what you know how to do.
Everybody knows how to do something. It doesn't have to be anything complicated or highbrow, just a short book on how to do almost anything will work just fine.
Believe it or not, just because you know how to do something relatively common doesn't mean everyone else knows how to do it. And it especially doesn't mean anyone has taken the time to write a How To book about it.
My Experience Publishing a How To Book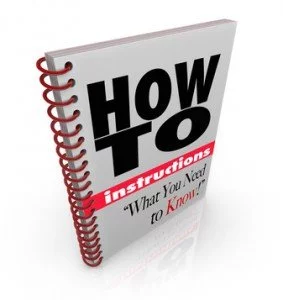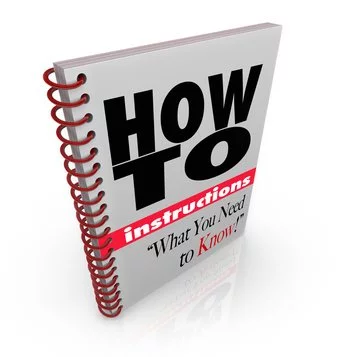 For instance, not long ago I wrote a simple 28 page book titled "How to Budget- The Quick and Easy Guide to Making a Budget That Works". Normally you would find that kind of information deep in the content of a long, boring personal finance book.
But some people just want information on one very specific subject and nothing else. That's what my book provides for them.
I've found that my readers are very appreciative that they don't have to navigate through 200 pages of information just to get the specifics they really need.
What's Your Money Making Idea?
There are literally millions of different subjects you can acces to write a How To book . The only limit is your imagination and what skills you have to share. You can write about How To:
Grill an awesome steak
Raise chickens in an urban environment
Teach your kid to tie his shoes
Make an Excel spreadsheet
Write a great thank you note
Pray without sounding silly
Start exercising
Teach your dog to roll over
Have whiter teeth
Build your own computer
Write a book
Market a product with social media
Be a couponing queen
Keep your home organized
Love your enemies
Fix genuine italian lasagna the old country way
Decorate your home with flair
Do a specific hairstyle for a special occasion
…and tons of others!
To Write a How To book, you don't have to produce a 300 page doorstop that covers your subject to exhaustion. Just a short, sweet, easy to follow guide will do. You only have to write enough to make your point effectively.
Getting Started With Your How To Book
How do you get started? The first place to go to learn about self publishing is at Amazon's two book publishing platforms. One for Kindle books, and the other for physical books.
I won't go through a lot of information on the actual process of self publishing here. But if you want to write a How To book to publish on Amazon's Kindle platform, you will use the Kindle Direct Publishing site. If you want to publish a physical book, you have to use their CreateSpace website.
Those two sites will have all the information you need to go from idea to published book.
You can also read the top book on the subject titled "APE: Author, Publisher, Entrepreneur- How to Publish a Book" by Guy Kawasaki, which in my opinion, is the most complete book on the subject.
There are also other platforms where you can publish your How To book such as Barnes and Noble's Nook Press, Kobo, BookBaby, and Smashwords which ties many of the most popular platforms together in one site.
Earn Passive Income from Your How To Book
Unless you already have an existing fan base you probably shouldn't expect to wind up on the New York Times best seller list when you write a How To book. But there are many success stories of people who have made tens of thousands of dollars in passive income from selling just one book (Here's one).
This money making idea may take some time and effort to get going. But just like anything, if done well, it could help you earn a significant side income to help you pay the bills, pay off a pile of debt, save for college, or anything else you might need.
Who knows, if you write several How To books, you could even earn a full time income working from home!
The sky's the limit!
Do you have a good idea you can use to write a How To book?
Add it to the list by leaving a comment.
Some links in this post may be affiliate links
Resources:
How to Get Out of Debt (Part 1)- Get Mad and Naked
Living Paycheck to Paycheck?- How to Get Ahead
How to Pay Off a Mountain of Medical Debt