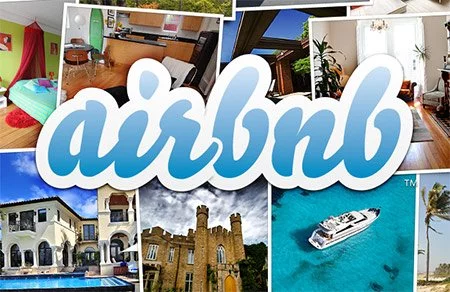 This latest installment of Money Making Ideas is all about space. Specifically, it's about renting out your space to travelers who need a place to stay in your area.
That's where AirBnB comes in.
What is AirBnB?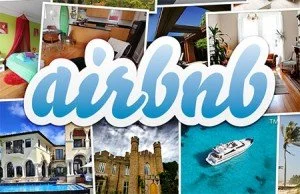 AirBnB is a website that allows you to make money renting your extra space. Do you have an extra bedroom at home you'd like to rent for a few nights? How about a guest house or a condo that you're having trouble selling? Heck, with AirBnb you can even rent space on your living room couch for a night or two.
AirBnB provides the platform for you to book guests to fill those spaces, allowing you to make extra money in a way that was previously not possible.
Your Own Little Hotel
You could think of using AirBnB as running your own little hotel, hostel, or bed and breakfast. The best part is, you make the rules, you set the prices, and you decide who stays in your available space.
You also decide what space you'd like to make available. It could be something as simple as a night on your living room sofa, or as elaborate as renting out your entire home or vacation home when you're not using it. I've even seen treehouses, castles, yachts, and other exotic places listed on the site.
Air BnB provides you with the technology to take reservations for your space, screen potential guests, take payments, and everything else you need to manage your listing.
4 Steps to Getting Paid With AirBnB
There are only 4 steps to getting paid for renting your space once you sign up on the site.
1. List- Create a listing for your available space on the AirBnB website. It's free to list your space. You will enter all the details about your accommodations, what your guests should expect, pricing, photos, etc. If you're not too handy with a camera, AirBnB will even send a photographer to take pictures of your space to display it in the best possible light.
2. Communicate- Once your listing goes live, you can start taking reservations. The cool thing about the reservation process is that you have complete control. You have the ability to communicate with a prospective guest, ask questions, and get comfortable with them. If you have a bad feeling about someone you can turn down their reservation for any reason.
3. Book It- As you receive reservation requests, you'll need to approve or deny those requests within 24 hours. If you approve the reservation, the guest is immediately charged, and AirBnB holds the money until 24 hours after check in. After 24 hours, you get paid for the reservation via PayPal, check, bank transfer, or whatever method you choose, minus AirBnB's 3% fee for the reservation.
4. Host- As the reservation date arrives, you should make sure that the space is ready, and you coordinate arrival and departure times as well as key exchanges with your guest so everything goes smoothly. There are ways you can set it up so you don't have to physically meet your guest if you don't want to. You can go to this article and scroll to the bottom of it for tips on how to do that.
Click here to get more detailed info on these 4 steps at AirBnB's "Get Started" page.
AirBnB's $1,000,000 Guarantee
More great features include AirBnb's partnership with Lloyd's of London to offer hosts a $1,000,000 host guarantee that covers property damage. Also, AirBnB has a rating system for hosts and guests. The better your listing achieves over time, the more likely you are to get reservations.
Guests also build their reputation through ratings and reviews, allowing you as the host to feel more comfortable with approving their reservation.
A Great Opportunity
Overall, I think AirBnB is a great opportunity for making extra money in a way that seems fairly easy to do, and is a little outside the box. As long as you're comfortable with the potential work involved, this money making idea really has the potential to increase your income in a way that wasn't easy to do just a few years ago.
Who knows, maybe if the tenant in my rental house ever decides to move, I might try this one myself!
Question: Have you ever used AirBnB as a host or a guest? Leave a comment and tell me about your experience.
Read My Other "Money Making Ideas" Articles
Resources:
How to Make Money Freelancing- Increase Your Income