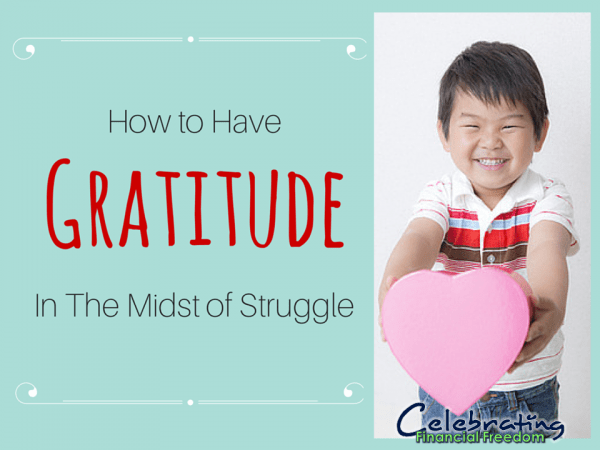 As many of my long time readers know I had a couple of heart attacks last year. It was an experience that although it amounted to a small bump in the road health wise, gave me a changed perspective on a lot of things in my life, including my level of gratitude.
Well, it's happened again.
Just a few days ago, I had my third heart attack in less than two years. Despite being in great physical shape my entire life, eating relatively well, and having my cholesterol and triglycerides well under control, it happened again anyway.
My cardiologists told me I'm too young and too fit to be having these problems. But it's probably due to my previously high blood lipids and the fact that this year's blockage was in an area that's very difficult to see during an angiogram. It was probably there last year but never detected until now.
Anyway, they were able to treat the blockage quickly by placing yet another stent (my 7th) into the right coronary artery.
Everything is great now. I feel good, and two days later I'm back at work in the dental practice, doing my usual writing in between seeing patients.
Developing My Sense of Gratitude
This almost two year ordeal has been quite an interesting ride. Although I never felt my life was in danger or have had any significant aftereffects, this experience has forced me to look at some of the things in my life with a different, more clear perspective.
One of the things I've had to come to grips with through all this is developing my sense of gratitude.
Not that I wasn't grateful for the good things in my life before all this happened. But I've realized that even with recent challenges, I have an awesome life full of so many things I can be grateful for:
I have a beautiful, caring wife who is in love with me, even after more than 20 years.
We have two awesome kids that light up our lives every day.
I have the ability to make an better than average living in the greatest country in the world.
A personal relationship with God, who always has my back, no matter what.
I have plenty of friends and family who truly care about me.
I belong to an awesome church that has helped me grow and prosper in so many ways.
And so many other things that are too numerous to list.
Being grateful in your struggles will take you far. How you can become more grateful, even in the tough times.
Should I Be Bitter?
Of course, I could be pissed off at the world because my body keeps failing me, But what good would that do? It would only make me bitter, and those around me resentful of that guy who's always in a bad mood.
I don't want to be that guy.
Instead, I choose to be grateful, even in these times when it's hard and I don't quite understand why I'm going through this.
Something Good Is On Its Way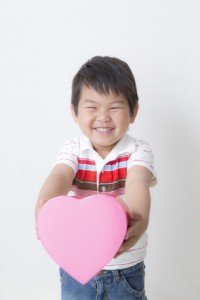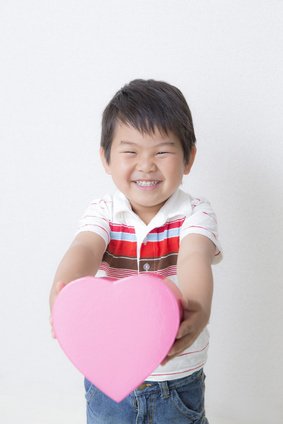 I realize that even in the midst of my darkest times, God always has my back as long as I stay faithful and don't lose sight of Him. I know He allows us to go through tests to develop us, grow us, and make us stronger.
So obviously, He's got something great in the works for me. Eventually He will show me what that is.
How You Can Get More Gratitude
So what about you? What are some things you can do to foster more gratitude in your life, even when you're going through difficult times?
Here are a few that have worked well for me:
Rely on God Completely- He wants you to hand over your burdens to Him completely. When you can let go, and let Him do his work, that's when incredible things start happening. I'm talking miracles here!
Realize That God Wants to Promote You- Too many people spend too much time rebuking the enemy instead of recognizing that their trial is God's way of testing you so he can promote you to the next level. Be joyful and appreciative in your trials (Yes, I know that's hard). When you do, He will certainly recognize you for that.
"Consider it pure joy, my brothers and sisters, whenever you face trials of many kinds…"- James 1:2
Showing Gratitude Outwardly
Those are some of the inward things you can do to overcome your struggles and develop gratitude in your life. But gratitude is something that you should display outwardly as well.
According to Chris Guillebeau in his guest post at Zen Habits, a life of gratitude is composed of at least 3 parts that combine to make a whole:
A Sense of Purpose- God put you on this Earth for a purpose. It's up to you to seek out and perform that purpose to the best of your ability. You must rely on God's leading to keep you moving and growing within that purpose. Gratitude is manifested in pursuing your purpose and being true to it.
An Appreciation For The Lives of Those Around Us- No man is an island. We are all profoundly affected by other people and should learn from them every way we can. Some of these people we love, some we detest, some are annoying, and some test our limits. But when you have gratitude in your life, you learn to appreciate all these people for who they are and why God put them in your life. You will understand He put them there for a reason.
A Willingness to Take Action and Show The Gratitude We Feel- Gratitude also manifests itself in the outward actions of showing people how we feel. Gratitude is about saying "please" and "thank you". It's about building others up. It's about giving of what you have and showing love and grace, even if you don't feel like it. Put gratitude out into the world and let it do good things.
I'm Getting Better
I'll be honest, I'm not always the best at outwardly showing my gratitude for life and what God's given me.
I'm certainly a work in progress.
But I can tell you, as I live more life and endure more trials, I'm getting better at it.
So I encourage you, as you go through life and undergo trials and testing of your own, don't forget to be grateful for what God has given you (be it a little or a lot) and what He's allowing you to go through.
Have gratitude for the big things, the small things, the hard things, and the easy things, because they are all for your eventual good!
Question: Leave a comment and tell me about something difficult you've been through, and how it eventually changed you for the better.