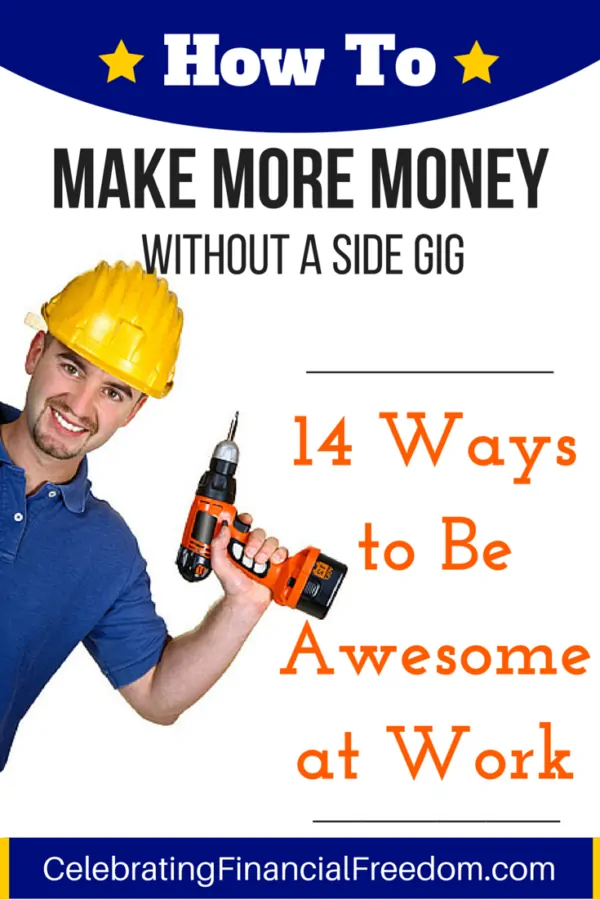 Do you want to make more money, but you feel like starting a side gig is just not something you want to do? I talk to a lot of people on a regular basis that want or need to make extra money, and I usually recommend starting some kind of side business to supplement their income, which might even turn into a full time income if they work hard enough at it.
In fact, I've written Money Making Ideas articles on everything from detailing cars to roasting and selling your own brand of coffee.
You can find All of My Money Making Ideas articles here.
What If You Don't Want a Side Gig?
Starting a side gig is great, but what if you can't, or don't want to do it? Some of the common reasons I hear as to why most people don't want to start their own business on the side are:
No Time- You're working too many hours at your regular job to start a side gig
Family Obligations- The needs of your family are just too time consuming (i.e. working full time and raising 4-5 kids)
You're Just Not Entrepreneurial- Some people are just not interested or are not suited to be in business for themselves.
If one or more of those describes you, then you still have another "go to" option that can help you make more money over the long term. It may take a while to get results, but when you do it right, the sky's the limit!
That option is to be totally awesome at your job.
Ok, I know that being awesome at your job sounds kind of nebulous (I'll get into the specifics in a minute). However, being awesome at your job is absolutely the best thing you can do to increase your earning potential and get the raises, promotions, and job offers that come with being a high performer without having to start a side gig.
Average Work Gets Average Results
Let's face it, the average American worker is doing just an average job at work every day (obviously). As with any performance related activity, there is a certain segment of the working population that's just barely scraping by at work (low performers), and a segment that is doing average work (average performers). Those two segments make up the majority of American workers.
Then there are the people that are awesome at work (high performers). These are usually the ones that end up getting the biggest raises, bonuses, and promotions. Obviously the top segment is the one you want to be in.
The point of becoming a high performer is to add so much value to what you do that it can't be ignored. When you make it a point to be so valuable that they can't do it without you, that's when you start getting recognized with more money, a better position, and more authority.
Another cool benefit is that being awesome at work can also translate into job offers from other companies. Or, if your company has a period of layoffs or downsizing, you may keep your job when others don't. Also, if you do lose your job for some reason, you are much more marketable in your chosen field.
14 Ways to Make More Money Without a Side Gig
So if you want to make more money without starting a side gig, what are some of the things you can do to be awesome at work? Here are 14 things you can do right now:
Develop New Skills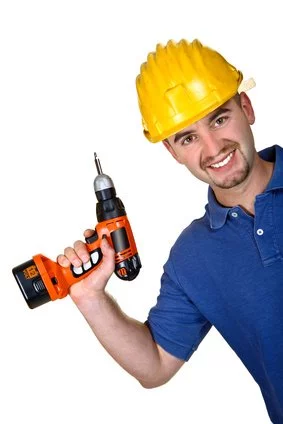 Learning new skills, especially skills that your coworkers lack, will always put you ahead of the game. The more advanced skills you have, the more you can do to increase the bottom line for your employer, which opens you up to the probability of receiving raises and/or promotions.
Don't Complain
As an employer myself, I recognize the value of positivity. Even to the point that if I'm going to promote someone or give a raise, I'm definitely more likely to consider the staff member who is relentlessly positive over the one that's not necessarily thrilled to come to work every day.
You may not totally like your job, but if you consistently have a positive attitude, your employer will notice and you will find that it makes you feel better too!
Volunteer
When you voluntarily work on projects no one else wants, your boss will notice. Doing the difficult things no one else wants to do with a smile on your face makes you more valuable than those that won't.
Serve People
Always go above and beyond the call of duty. Think of your coworkers and higher ups as your customers, and serve them well. Find out what you can do to make their lives better, make their job easier, and add value to your company.
If you finish what you're working on and have some down time, help someone else with what they're working on. Serving others around you is an act of leadership that sets you apart from the crowd.
Know What Value You Add, and Make Sure The Right People Know It
Your effort at work should create at least a 3-4x return on investment for your company. If you make $50,000 per year, your hard work should help the company make (or save) $150,000- $200,000 per year or more. Be able to demonstrate by the numbers that what you do has a direct effect on the company's bottom line.
Then, when it's time for an employee evaluation or you want to ask for a raise, you'll be able to directly demonstrate that your actions make the company better. This may be difficult to quantify for some job positions, but if you're creative you can find all kinds of ways your hard work benefits the company.
Work Well With Others
This means avoiding personal conflicts and making sure stuff gets done despite any personality differences. Be able to put aside your personal feelings and ignore the quirks of your coworkers that drive you crazy so you can do your best work.
Know the Ultimate Goals of Your Employer
When you know what your company, your division, and your immediate boss' goals are, then everything you do should be done with those goals in mind. When you are clear on the mission at hand, you will be more effective.
Be Accountable
Never shift blame, even if you feel that a situation is not your fault. Make sure stuff gets done even when others are slacking off, and readily apologize when necessary.
Build Better Systems
Most every company has at least a few systems or procedures that could be much more efficient. Finding a better way to do something within your company that saves time, money, and manpower makes you more valuable and translates directly to the company's bottom line.
Work With Integrity
Always be honest and forthright, even when it's not easy or convenient. Don't steal time or anything else from your employer, no matter how small. Not even a paper clip.
Be On Time
I shouldn't even have to mention this one. Be on time to work. Show up on time to meetings. Be prepared and ready to tackle the task at hand, and respond quickly when someone needs something from you.
Always Be Clear on Expectations
Ask questions of your superiors so you know exactly what they want from you. Also make sure to be very clear with your subordinates so they know what you expect from them.
Dress Well
Some of the things people wear to work truly amazes me. You don't have to wear a three piece suit if your job doesn't warrant it, but always be neat, clean, and wear nice clothes that match and have no wrinkles.
Say Please and Thank You
Praise a job well done, and thank others for their effort. Make others feel good about themselves and that will make them feel good about you.
The Payoff- Being Awesome at Work
It's really not all that hard to do most of these things. But when you do them well, it will be noticed. Striving to be a top performer in your job always pays off over time with promotions, higher income, and respect among your coworkers.
In fact, these are the techniques that many people have used to work their way up from a low level position to CEO of their company!
Unlike starting your own side gig, being awesome at work is usually not a good recipe for making money fast, but it always pays off huge in the long run.
Here are a few great resources that can give you some killer strategies for being awesome at work so you can be the high performer everyone else just wishes they could be:
"48 Days to The Work You Love: Preparing For The New Normal" by Dan Miller
"No More Dreaded Mondays: Ignite Your Passion, and Other Revolutionary Ways to Discover Your True Calling at Work" by Dan Miller
"The Fred Factor: How Passion In Your Work and Life Can Turn The Ordinary Into The Extraordinary" By Mark Sanborn
"Fred 2.0: New Ideas On How to Keep Delivering Extraordinary Results" by Mark Sanborn
Question: What are some of the things you're doing to be awesome at work?