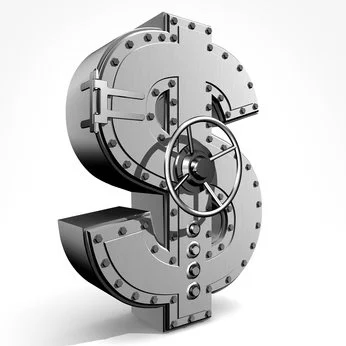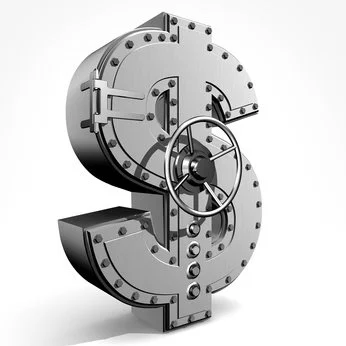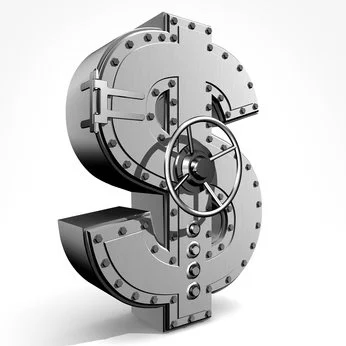 In this third article in the " How to Make Your Own Life Plan " series, I want to help you focus on making a life plan for the next two categories on your list that I gave you in the first post, which are "Your Money" and "Your Work".
So let's start with why these two categories are so important to your life plan and how you'll get to live your future life.
Obviously, how you use your money is extremely important to your future because it touches every single area of your life in some way. If your money is not under control and you have no plan for it, then the rest of your life is out of whack also.
Your work is also very important because this is how most of us earn our money and spend a large part of our time. If you're unhappy in your career for whatever reason, it not only affects the here and now, but your future as well. Unhappiness in your career affects everything from your spirituality to relationships, money, and family. Getting this part of your life plan right will have a major impact on your future and how you get to live it.
A Life Plan for Your Financial Future
So let's start with money
Why do you need to make a plan for your money? Because every aspect of life is touched by it in some way. When you exercise control over your financial situation, you will automatically improve other parts of your life as well. Some of the important questions to get you started making a life plan for your money future are:
Do you want to retire one day or work as long as you can?
Do you want to have the freedom to do what you want with your time, (travel, charity work, hobbies, grandkids, etc.)?
Where will your money come from if/when you can't work anymore?
Do you want to keep from being a financial burden to your kids?
How you answer these very important questions about your future all hinge upon what you're doing now to plan the financial future you want for yourself.
Next questions: How do you go about making a plan for your money? What are the steps you have to take to ensure that your financial future is secure?
First, your top priority should be to address your debt situation.  When you're in debt (especially a lot of it) you are at a financial disadvantage that can seriously hurt your financial future by dripping away your future one payment at a time.  (You can check out my "How Do You Get Out of Debt?" series of articles here and my Celebrating Financial Freedom get out of debt course here.)
Are you saving and investing?  To secure a great financial future, you have to be investing money and making it grow.
Are you properly insured?  Do you have insurance on your home?  How about disability, health, life, or long term care insurance?  Part of securing your future means insuring yourself against problems that could wipe you out financially.
 If you stay on your current path, will you have to work 'till you drop? Will you be a burden on your kids?  Or will you have the freedom to do what you want, when you want?
You can start answering these questions and make a life plan for what you want your financial future to look like in 1, 5, 15, and 20 years using this form that you can download and print. You can add them to the forms from the previous posts in the series to continue building your complete life plan.
Secure Your Work Future
Next on the life planning agenda is "Work".
Why make work part of your life plan for the future? Because it is so easy to waste years, even decades, in a crappy job or career path you hate just because it pays the bills. Your work and how you pursue it can either contribute to your happiness or leave you miserable and unfulfilled if you let it.
When you make a life plan for what you want your work life to be 1, 5, 10, or 20 years from now, you'll know in what direction you're headed and have more control over the ultimate outcome.
This plan will have a direct effect on your happiness, your money, and even your level of freedom now and in the future, so take it seriously.
Write the Plan
Now, what steps do you need to take to start making a plan for your work life?
Start by asking these questions:
Am I happy with my current career path? Why? Why not?
Is there anything I want to change (# of hours, company, start a work-from-home business, etc.)?
Do I want to continue my current path, or start something new?
What do I need to do to start down the path I want for my future?
How long do I want to work? What will it take to make that happen?
These are all great questions that you should really take the time to put some deep thought into in order to get your plan on track. You can download and print this worksheet to put together your "Work" plan and add to the other life planning forms you've already completed.
A Couple of Great Books

About Work and Careers

Also, I'd like to recommend a couple of really great resources that can help you with work and career planning.

"Quitter" by Jon Acuff– Read about Jon's career struggle having eight jobs in eight years. Find out what he learned about pursuing and finally finding his dream job, and how you can do the same without making potentially big mistakes in the process.

"48 Days to the Work You Love" by Dan Miller– Dan shows you all you need to know to find your vocational calling and navigate the "new normal" when it comes to jobs and careers.

Ultimately, when you have a good solid plan for these areas of your life, those plans will serve your future well. Especially when you take the time to review and tweak those plans once or twice every year.

Your life plan will keep you on the path you want to pursue and help ensure that you're happy, healthy, wealthy, and have the freedom to do what you want with your life, instead of being stuck in a bad job and/or a bad financial situation that will keep you from achieving your dream for your best future.

Question: What are your top concerns and struggles for the future of your career and finances?

Tell me about it in the comments.

Read the entire How to Make Your Own Life Plan Series Here

Resources:

How To Make Your Own Life Plan (Part 1)

Control Your Money and Your Destiny

Free "Creating Your Personal Life Plan" ebook from MichaelHyatt.com

The "How Do You Get Out of Debt?" series

The Celebrating Financial Freedom Self Study Course

Eliminating Financial Frustration