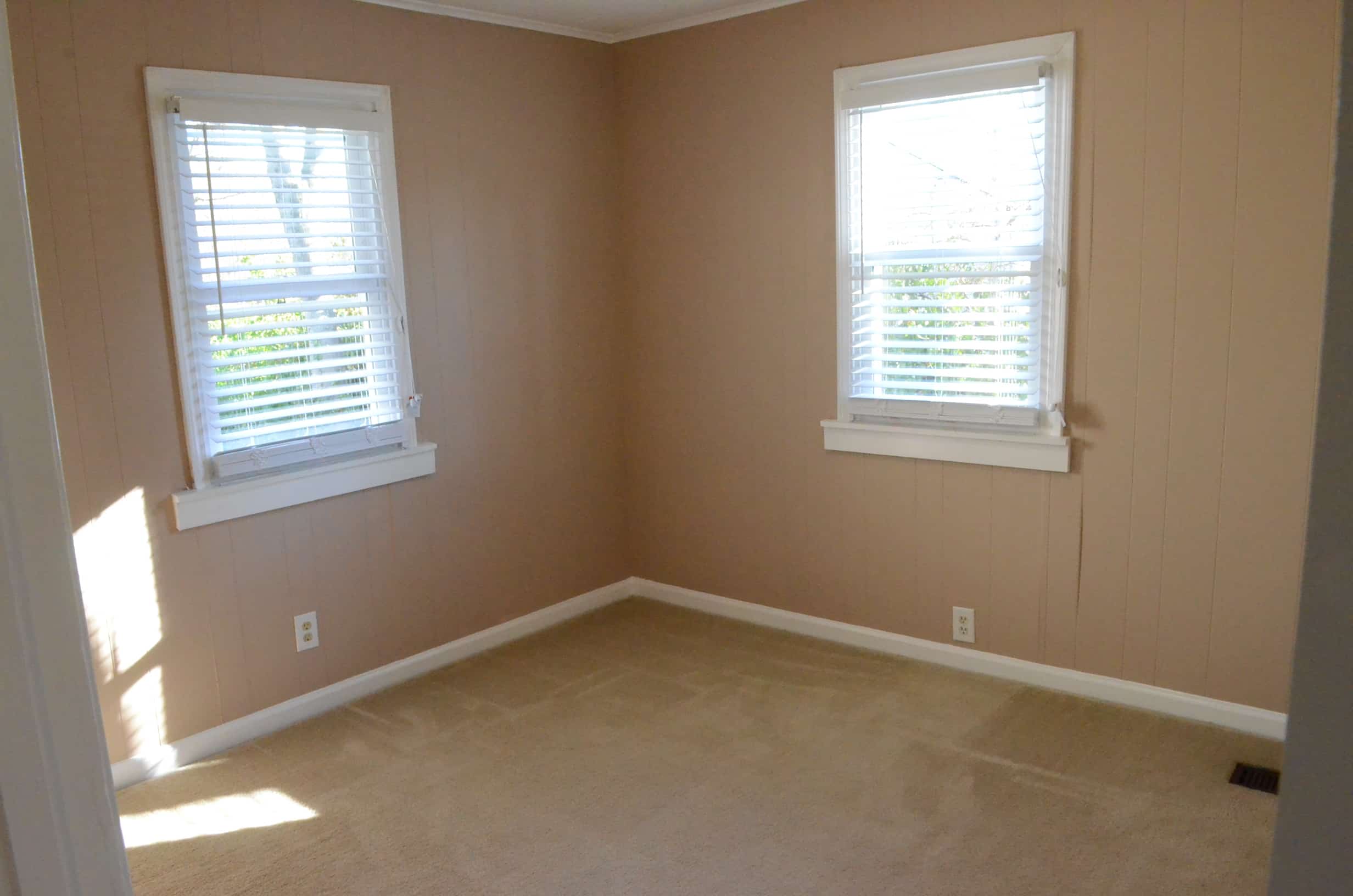 So when last we met in the "I Bought a House!" series (Read part 1, part 2, part 3, part 4 , and part 5), you read about how I began finishing up the project by performing some DIY projects that were easy and I was able to do relatively quickly (Except for dealing with my plumbing demon).
A House Reality Show?
As I began writing this post and looking back over all the interesting things that have happened while dealing with this investment property, I couldn't help but think it might have made a good reality show. Maybe if I do this again I'll call a TV producer first!
Anyway…
Finishing the House
Thus far I've spent $52,238 and the project is almost complete, but there are still a few things to finish up.
First, I called my friend Janene to come and do a final cleaning of the inside of the house. Then I put out some fresh mulch and flowers in the beds to add a little color and up the curb appeal a bit. I also picked up some stray trash, bricks, and other articles in the yard and replaced the old mailbox with a heavy duty one to thwart any baseball bat wielding teens.
I even bought a couple of Glade Plugins to make the place smell nice when realtors came to show the place to prospective buyers.
At that point, all the details were finished and I was glad to be done with it all, and relieved that I didn't run into any major unexpected problems. The entire process of fixing up the house took close to 3 months. Here are some pics to show the finished product:
Selling the House
So the next day I called my realtor Sherril because I had decided to sell the house instead of renting it out. I figured that, right now, I'd rather make a "quick profit" and build up funds for the next investment, eventually building up enough to buy one house to rent, and another to fix up, then repeating the process until I have a stable of investment properties generating income every month. I guess you could call this a "hybrid" approach to building wealth in real estate.
When I called Sherril, she was very generous in that she told me to first put the house on the market FSBO (For Sale By Owner) for a couple of weeks to see if I got any offers and thus avoid broker fees and commissions.
So I set a sign out in the front yard and ended up getting a couple of calls, but none of them were from people that were really serious about buying. Unfortunately, I didn't know about Zillow FSBO listings then. I probably would have received more interest in the property if I had listed it there as well.  So after two weeks I met Sherril at the house and signed the papers to put it on the market  at an asking price of $80,000.
We both agreed that the asking price was just a little high but we agreed to try that price for a while and reduce it later if needed.  The average time on the market in this area is about 4 months so I knew there would be a substantial amount of waiting involved to get any interest.
Want to Invest in Real Estate Without Debt or Becoming a Landlord? Check out RealtyShares.
Learn More About RealtyShares
No Home Buyers Yet- Should I Drop the Price?
Now the story has finally caught up to the present time.  The house has now been on the market for about 2 1/2 months.  It's been shown a few times and gotten some nice feedback, but no buyers yet.
Sherril emailed me yesterday and said we should really think about a price reduction to hopefully reduce time on the market and generate some interest again.  I do think it's about time for that, and I will be calling her right after I finish writing this to give her the go ahead.
I'm going to discuss dropping the price to $77,000. I'm not sure what her ideas are on this but I'll find out soon.
So for this almost final post, I'll start wrapping things up.
Final Costs
My total costs so far as of today after the finish work, utility bills, and all other expenses has come to $55,574 and will continue to mount a little at a time due to ongoing utilities until the house sells.
I have no idea when the next post will be (hopefully soon), because I won't write it until we get a sale or we give up and just rent the place out.
So for now, I sincerely hope you've enjoyed the "I Bought a House!" series and hope you learned something new from my experience.
Until next time!
Update: After talking to Sherrill, we dropped the asking price to $77,000 and we'll see if that generates any interest.
Read more in my series about flipping a house
Is buying a house a good investment? Find out here
Read my series about investing in a rental property