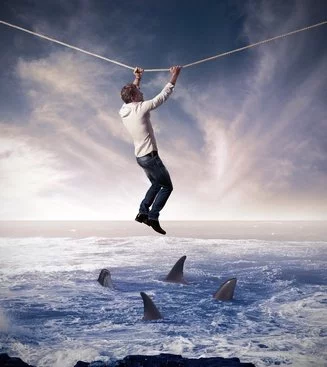 In the first " Living Paycheck to Paycheck?- How to Get Ahead " article in the series, I showed you eight things that may be causing you to live paycheck to paycheck.
In this second part of the series, I'll show you some of the things you can do to stop spending more than you make, get your money under control, and stop living the paycheck to paycheck cycle.
If you read the last article, by now you should have figured out the main reasons why you're struggling to make ends meet.
Once you did that, I explained that it was essential to get your thinking right and take a brutally honest look at what is really causing the problem.
These are the two essential things you must do before moving on to the strategies below.
4 Strategies for Stopping the Paycheck to Paycheck Cycle
Now that you've gotten to this point in the process (I hope), here are four things you can be doing to get off the paycheck to paycheck train for good (you may need to do some or all of these, depending on your situation):
Get Out of Debt- Debt is a choice. It drains away your hard earned money in the form of interest and fees and keeps you from getting ahead. Becoming debt free is the best way to start succeeding with money, period. My get out of debt course can show you how.
Increase Your Income- Sometimes, even if you cut expenses to the bone, you still can't make ends meet. You will have to find ways to make more within your present job, get a part time job, start a side gig, or a combination of these.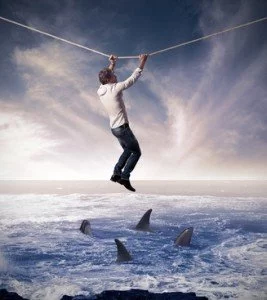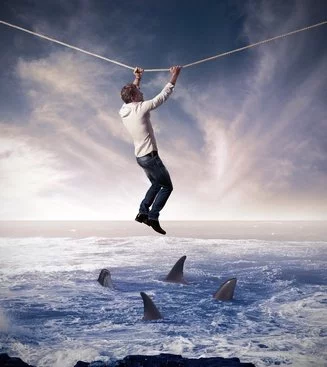 Do a Monthly Budget- There is no good way to really know what you're spending unless you keep track. A monthly budget lets you see what's coming in, what's going out, and allows you to see where the money leaks are. A budget is essential. You can access my free printable budgeting forms here.
Make a Plan- You won't succeed in changing your financial life without a plan. Winging it doesn't work! Write down how you're going to get out of debt (Here's how to do that) or increase your income, and then go for it. It's difficult, if not impossible to change your financial life without a plan.
Living Paycheck to Paycheck Stinks
Most of us, especially the middle class, have been getting squeezed for years with stagnating wages and increasing prices. But that doesn't mean you can't succeed financially.
You just have to fight fire with fire.
You have to become diligent about learning how to overcome those paycheck to paycheck demons and keep them from rearing their ugly heads for good.
IT CAN BE DONE, AND YOU CAN DO IT!
Have you been implementing any of these strategies in your own life to fix your financial problems?
Tell me how they have worked/not worked for you in the comments.
Resources:
Living Paycheck to Paycheck? How to Get Ahead (Part 1)
Creating a Get Out of Debt Mindset
25 Best Side Hustles for Teachers to Make Extra Money
5 Ways to Make Extra Money, Even in a Tough Economy
How Do You Get Out of Debt? (Part 1)- Get Mad and Naked