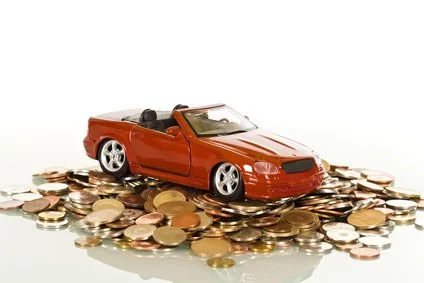 In this entry in my "Money Making Ideas" series, I'll cover a great way to make extra money without a ton of work. It's about buying and selling used cars.
A Money Making Idea With an Excellent Return
Of course, this money making idea requires that you have some money to get started. If you have a few hundred to a few thousand dollars you're willing to invest into making extra money, you can make an excellent return on your money when you buy a solid used car, clean it up, have any minor problems fixed, and resell it.
You really don't need a ton of automotive expertise to do this. You just need to be willing and able to recognize a bargain when you see one.
How To Get Started Making Money With Cars
Here's what you do:
Be on the Lookout For Deals- Craigslist is a great way to start. There are usually tons of cars for sale in your local area. Monitor the site closely though, the best deals go quickly.
Find Out How Desperate the Owner Is- Sometimes people need to sell in a hurry for a variety of reasons. This can work to your advantage. Many times you can negotiate a much better deal if you ask the right questions and find out their motivation for selling.
Do Your Research Before You Buy- To buy smart, it pays to do good research. Once you find a car you're interested in, go to Kelley Blue Book (KBB.com) and find out what the car is worth in the marketplace. This helps you determine what's a good deal and what's not so you can get the car at the best price possible.
Make Sure the Title is Clear- Get a report from Carfax to make sure the car has never been salvaged or been involved in an accident. The small fee for this service can save you a lot of money and heartache in the long run.
Have Your Mechanic Check Out the Car- Most mechanics will do this for a minimal fee. This step can save you a lot of money by ruling out significant mechanical issues.
Selling is Where the Money is Made
Now that you know the important steps on the buying end of the transaction, let's cover the important steps in selling that will allow you to make money in the transaction.
Make Sure the Car is Spotless- People want a nice, clean car. When people see a car that's clean and detailed, it inspires confidence that the car has been well cared for.
When You Advertise a Car, Be Very Descriptive- This helps to make your ad stand out from the crowd. Also display attractive pictures of the vehicle. Above all, be honest in your description.
Know What Your Bottom Dollar Is- Before you list the car for sale, decide what the least amount of money is that you will take. Stick to your guns and don't go any lower. Remember, you're in this to make a profit!
Have a Target Market- If you're selling a cheaper car (say $5,000 or less), you could park it near a high school or college with a bright "For Sale" sign on it. There are always students in need of a good car. If you're selling more expensive cars, get creative and find a niche to focus on when you list the car for sale.
Make a Great Return on Your Money
Even though this money making idea requires that you have some seed money to begin with, it's a great way to make 30%, 50%, or even double your money in a relatively short period of time.
Do it more than once and you can have a pretty nice side income.
You can use the money to invest, pay off debt, send the kids to college, or anything else you may need extra money for.
One Thing to Consider
There is one caveat to this money making idea to be aware of. Depending on your state or local laws, you may be able to only sell a certain number of cars per year without having to register as a car dealer. Make sure to do some quick research online to find out what your local laws are before you get started
So there you have it. I hope this money making idea inspires you to find even more creative ways to make all the extra money you need!
Question: Have you ever bought and sold a car for a profit?
Tell me about it in the comments.
Resources:
Leasing a Car vs. Buying- Which One is Better?
5 Ways to Make Extra Money, Even in a Tough Economy
How to Find the Time to Make More Money- Gain 10+ Hours a Week for Your Side Gig