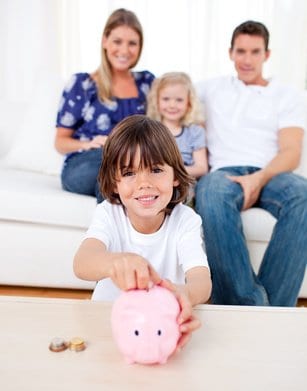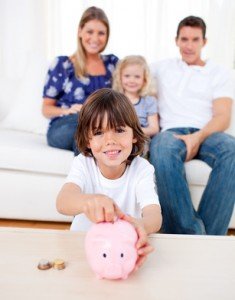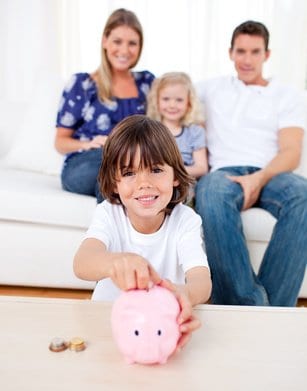 There are probably as many definitions of financial freedom as there are people who claim to have achieved it. As one of the claimants, let me offer you my definition of financial freedom, and start by saying that it's not a destination, it's more like a journey. I see financial freedom as: peace of mind with respect to your personal finances.
Since money is associated with nearly everything we do in life, being able to handle it well is a key to success and happiness, and that leads to peace of mind. If you enjoy lasting peace of mind with respect to your financial affairs, then you're likely another claimant standing tall in the arena of personal finance.
Let me highlight what I think are the key activities associated with the journey, and the general order in which they should be addressed. This comes from my experience, so I know it works, at least it does for me. Everyone will need a slightly different approach, but I'll bet that most of what works for me will work for you…at least it won't be far off the mark.
Cultivate the Mindset
I was fortunate to have grandparents and parents who lived through The Great Depression. They knew what it was like to have needs go unsatisfied, and they learned to swim in the financial waters the hard way – by being tossed in. I watched what they did, listened to what they said, and observed how they handled their money – even decades after their financial matters settled down and greatly improved. Without knowing it, I cultivated their mindset with respect to money, and it has served me well. Throughout nearly everything my family did, it was clear they had a mindset that embraced the following ideals:
Hard work
Frugality
Savings and investment
It's clear to me that none of the successes of my family just happened to land on their doorstep, they were all part of orchestrated activities aimed at achieving financial well being. They knew that the future was something that would always arrive, one way of the other. Therefore, planning for it was not only wise, it was necessary for success.
Activities for a Successful Journey to Financial Freedom
Let's look at each of the above elements to see how they might work together to help you create financial freedom. Like all great things, it starts with a plan, so lets' make that our first activity on our journey.
Planning – an associate of mine is fond of saying, "If you don't know where you're going, any road will get you there." I'm fond of adding, "And, you'll never know once you've arrived." To be sure, not all planning results in success, but it's hard to imagine success coming from disconnected actions or unrelated decision-making. If you want financial freedom, you have to visualize it and claim it. That requires a plan of some sorts.
Would you go on a long road trip without a map? Would you hold an important and lengthy meeting without an agenda? Would you ask someone to build your home without blueprints and specifications? Of course not, so take the same level of care when it comes to planning for financial freedom. Have a realistic plan with important objectives and meaningful milestones like becoming debt-free, early retirement, or being in business for yourself. Articulate your approach to success such that you know what path you'll need to take to achieve your objectives.
And, don't forget to continue to refine and update your plan as you, your situation and other things around you change. Just like a road map, your plan needs to be updated periodically.
Hard work – it seems only reasonable that success comes from hard work, but it also comes from working smart. You might need more than one job, a higher paying job, a job with promotion potential, and a job that constitutes a career path instead of simply an opportunity to make money. Someone who does good work and isn't afraid of hard work is a person who is always in demand. Be that type of person, and you'll rarely have to spend much time looking for employment. Chances are, it will come looking for you. Good work begets more work.
If you think owning your own business is in your future, be sure to get sufficient business management experience by using your position as an employee of others as your on-the-job training before you break out on your own. Many have said that you'll never work harder than you do when you work for yourself. So, make the transition smoother and increase your chances of success by obtaining essential skills and experience before you start "working without a net."
Higher earnings – of all of the things that lead to having wealth, the idea of higher earnings often makes it to the top of the list. To be sure, it's important to earn more money for the time and effort you put in. To do this, you'll need to behave in a manner that attracts higher pay and allows you to demand it. Think in terms of higher productivity, taking on additional responsibilities, learning new skills, and being part of management instead of those being managed.
Don't count on simply "puttin' in time at work" to earn you a good salary and a retirement package. You'll have to work on that yourself by understanding how to promote yourself above the rest, and how to multiply your efforts by being an individual who manages the work of others, including perhaps being an employer yourself.
Frugality – being a wise spender is a very important companion to higher earnings. We can accumulate considerable wealth at nearly any level of income if we take care not to blow it. If you're in a leaky boat, is it more important to be able to bail out water with peak efficiency, or stop the leaks? Of course, stopping the leaks obviates bailing, so that would be your first priority. The same holds true in the world of personal finance, you'll have a lot more money in your wallet, in the bank and in your investment portfolio if you simply plug the leaks and live in a much more frugal manner. You need to concentrate on meeting your needs instead of your desires, and you need to spend your money where and how it spends the best.
Those who are frugal are often known as very capable when it comes to delaying gratification – postponing near-term rewards for greater long-term rewards. If you're wondering what those long-term rewards are, just refer to your plan. Another quality of frugal people is self-reliance. Instead of paying others or buying new, the self-reliant will do it themselves, buy used, or repair what they have. They're generally good savers in a sea of consumers who drive our consumer-oriented economy.
Savings and investment – it's difficult to imagine anyone achieving financial freedom without substantial savings and some form of investment. After all, one can't expect employment to serve as the only source of income – it's nice to have your money work for you as well.
When it comes to savings, aim high to build wealth faster. Even a modest savings plan is better than none at all. Keep in mind that some items on your plan for financial freedom will require considerable wealth, and that usually requires you start saving early and stay at it a long time.
When it comes to investment risk, aim low (be conservative) to minimize the potential for losses. Ben Franklin told us his interest wasn't so much the return on investment as it was the return of his principal. To be sure, investing can be complex, so get familiar with the options out there and choose wisely. Again, Ben Franklin suggests, "An investment in knowledge always pays the best interest." My advice is to keep your investment strategy simple so it's easy to understand and manage.
Now What?
There is no single best approach to achieving financial freedom, largely because it means something different to all of us. It's up to us as individuals to craft our own means of getting there. Let me suggest three things that will help you get started. First, create reasonable objectives, then determine how best to go about achieving them given your natural inclinations and skill set. Second, talk with others who have achieved financial success to learn what they did and the challenges they overcame. Third, take off the blinders and get out of "the box" to consider all possibilities that could assist you – self-promotion, a business of your own, new investment strategies, teaming with others – achieving something as exciting as financial freedom will likely require you do something you've never done before, so don't limit yourself or get stuck in a rut.
Lastly, as you move along in your journey, I think it's important to regularly examine your plans and your current state of personal finances using "what if" as your guide to see what you might do better or differently. Consider "internalities" like getting yourself skilled up or taking on additional responsibilities at work. Also consider "externalities" like fluctuating consumer interests and immerging technologies. Stay on your toes so you can stay ahead of the game. Again, Ben Franklin reminds us, "Employ they time well, if thou meanest to get leisure."
This is a guest post from Clair Schwan. He hosts www.Frugal-Living-Freedom and www.Self-Reliance-Works where insights and lessons learned from the real world of personal finance, frugality and self-directed living are frequently presented and discussed.
Resources:
How to Build Generational Wealth and Leave a Lasting Financial Legacy
The "How Do You Get Out of Debt?" Series
Creating a Get Out of Debt Mindset
5 Ways to Make Extra Money, Even in a Tough Economy