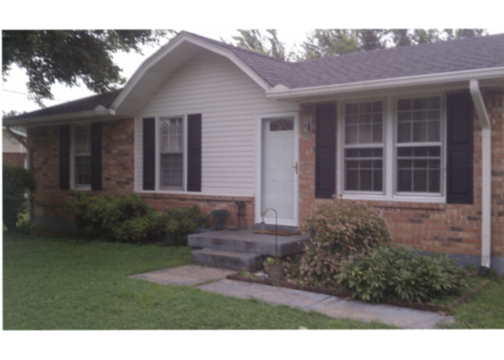 In my last "I Invested In a Rental Property" post, I left you with my new property manager beginning efforts to contact the existing renter in the house to see if she was planning on staying.
Check out my Other Real Estate Posts Here
The Tenant With Two Cats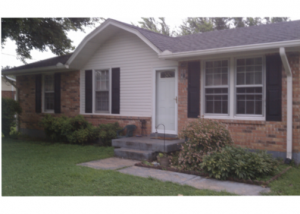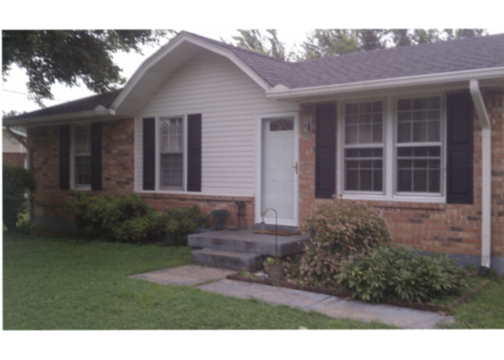 Sometimes it's difficult to find a good, responsible renter- and when you do, you want to keep them around.
I had been told that the existing renter (I'll call her "Pam") had a good track record of paying on time and taking care of the house. When I checked the place myself, I had seen that she was keeping the place clean.
Despite having two cats in the residence, there was no smell or mess to be found. The only way I knew about the cats was that I found two litter boxes in the laundry room.
The cats must have been hiding.
Her ability to keep the place clean was a plus, but I was still concerned about the cats and the problems they could potentially cause.
Cats aside, I felt like she would be a good renter and told Allyson (my property manager) that I wanted Pam to stay if we could work out a contract with her.
We Had to Work Through Some Issues
When I bought the house, the rent was due a couple of days later, but I didn't try collect it just then, because I wanted a property manager to do it for me. By the time I hired Allyson and contact was finally made with the renter, it was a few weeks later.
At that point, both June and July rent were due ($700 for each month).
Pam expressed interest in staying in the house as it was close to her daughter and grandkids, but there were a few issues we had to work through first.
She had been paying $700/month for several years, but the average rent for that size home in that area is around $900. I was willing to compromise and raise it to $800/month with a 1 year contract, then to $900 the next year.
As it stood, she already owed two month's rent and would have to get caught up on that. She would also have to make a deposit of one month's rent at the new rate of $800 as well as pet deposits of 1/2 month's rent for each pet (another $800). The clock was ticking and the balance was adding up quickly.
The Tenant Pushes Back
As Allyson began presenting Pam with our requirements, she began pushing back with counter offers. She wanted rent to stay at $700 and only pay a $300 deposit. Also, she wanted the carpets cleaned and other minor repairs done.
Then she told us she had recently lost her job and it would be very difficult to catch up on the rent and pay the deposits.
I did feel sorry for her, but I knew I had to keep my emotions out of it and treat this like the business that it is. That's why I hired a property manager, so I didn't have to deal with the tenant directly. It would be too easy for me to be a softie if I was dealing with Pam directly.
We felt that our requirements weren't out of line with the local market.
Is Investing In Rental Property Worth It?
Allyson and I decided the if Pam couldn't scrape the money together in one more week, we'd be forced to give her 30 days notice to vacate the property.
I really didn't want to do that for her sake, but it was obvious at that point that the rent and deposits were probably not going to get paid. I didn't want her to dig the hole deeper than it already was.
Now I was faced with soon to be 3 months of unpaid rent, a potentially vacant house, and having to spend money on expenses for Allyson to find a new renter.
I was starting to wonder if investing in rental property was going to be worth it.
There was no return on my investment yet and that was bothering me.
I knew I had to be patient.
Could She Pull it Off?
Pam had one more week to make things whole and sign a 1 year contract if she wanted to stay in the house that she considered home.
Would she be able to pull it off at the last minute, or would I have to be the mean landlord and give her 30 days notice?
Find out in the next installment…
In the meantime I have a couple of questions.
Tenants- Have you ever been kicked out of a rental house? Were you treated fairly?
Owners- Have you ever had to kick out a renter? Why?
Leave a comment and tell me about it.
Read more about my various real estate investments on my Real Estate Page
Resources:
I Invested in a Rental Property!
I Invested in a Rental Property!- The Buy
The Ultimate Beginner's Guide to Start Investing Your Money
I Invested in a Rental Property!- Hiring a Property Manager
5 Ways to Make Extra Money, Even in a Tough Economy
In a Financial Hole?- Don't Be This Guy
Relentless People Get What They Want
Read more in the series about my rental house here