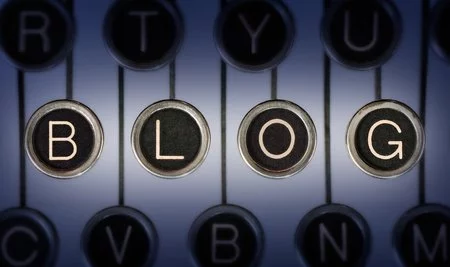 How to start a blog is a topic I know a lot of you are interested in. I was actually a little surprised to discover that in a recent survey of my readers. Starting a blog is a great way to make extra money, share interests, and connect with others from across the globe!
So I thought I would write a tutorial for all of you interested in creating a blog but are unsure how to do it, or even why you should start blogging in the first place.
This is the first in a two part series. For this first post I'll concentrate on the why's of starting a blog. Then in the next post, I'll show you how to start your first blog in 6 easy steps!
Why Start a Blog?
If you're like most people I've talked to about blogging, you're unclear about why and how you should start a blog. But I can assure you those questions are easy to answer. There are plenty of good reasons, and it only takes a few short steps to start blogging.
So let's start with the most important question first- Why start a blog?
I believe the biggest reason is that everyone has a story.  As unique individuals, we all have experiences and a way of telling our own story that that is unique to us.  I'm a firm believer that out of 7 Billion people on the planet, someone out there wants to hear what you have to say!
There are a couple of ways you can approach blogging:
Blog About Your Personal Interests
Even if you feel like you don't have much to share, I bet you have interests that you like to participate in and talk about with others. You have unique beliefs, hobbies, and points of view that you can enjoy sharing with other people.
Here are just a few things you could blog about if they interest you:
Your Favorite Sport
Knitting
Training Your Pet
Being a New Mom
Gaming
Cat Videos
Interior Design
Music
Hunting
Your Favorite TV Shows
Your Favorite Movies
Science
Writing
Crafting
Dealing With a Health Issue
Caring for Elderly Parents
Kids with Special Needs
Or whatever may be happening in your life at the moment
The interesting thing is that no matter how generic or painstakingly specific your interests are (for example: collecting blue porcelain bunnies made in England), there is someone on this planet that would love to hear what you have to say about it!
You Can Also Use a Blog For Business
These days a blog can also act as a resume'. In fact, the traditional resume' is pretty much dead.
Blogging is a great way to share your professional expertise and build a reputation as a "go to expert" in your field. It can bring you opportunities and job offers you never would have gotten otherwise.
Additionally, you can even build an alternate career blogging about a business you are passionate about. For instance, I'm a dentist, but my blog is in the Christian personal finance niche. Others such as Gary Vaynerchuk, Derek Halpern, Pat Flynn, Michael Hyatt, and many more are successfully blogging with huge results!
They are making exponentially more money than they did in their original careers. Additionally, they are more excited and passionate about what they are doing, and are much more fulfilled in the process.
Your Blog, Your Rules
Yet another cool thing about making a blog your own is that it's your own little part of the internet that is uniquely you. You can talk about whatever you want, whenever you want.
Also, you can use it as a public journal of your life (or your business) to help others through the same things you're going through, or as a way to just get things off your chest. You can use it to raise money for charity, build awareness for a cause, or even be helpful by ministering to the needs of others.
Make Money Blogging
Blogging is also a great way to make money, you can make a little or a lot depending on your subject matter and how much work you put into it. Personally, I know people who make money blogging ranging from a few hundred dollars a month as a side hustle, to over a million dollars a year full-time. The sky's the limit!
Starting a Blog Is Easy, And I'll Help
So what's been holding you back? Starting a blog is so easy to do, it literally takes just a few minutes and only 6 steps.
So here's the cool thing- If you sign up through my affiliate link
, let me know and I'll help you out any way I can to assist you getting started with your blog.
Even better, I can help you decide what to write about, and point you to the right resources to get you well on the way to building influence. With a little work you will even be able to make money blogging to supplement your income!
In my next post, I'll show you step by step instructions on how to sign up to start your own self hosted WordPress blog.