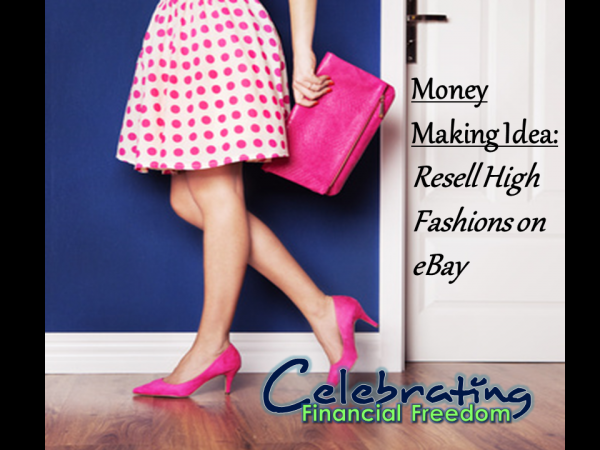 I'm a big fan of making extra money. Today's money making idea is one that anyone can do. It takes just a little money to get started, but can pay off in a big way when you do your research and learn what people want.
I'm talking about buying high fashion items cheaply and reselling them for a profit on eBay. It's the classic buy low, sell high proposition.
There are plenty of sources where you can find current, fashionable clothing and accessories very cheaply (I'll list them in a minute). They can be sold at a pretty hefty markup, and still be a bargain for the end customer who is looking for a fashion deal.
Do Your Research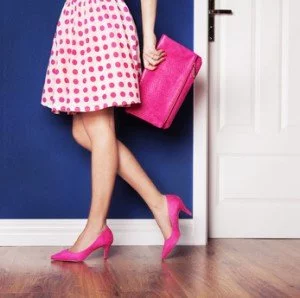 It's not that hard to find out which high fashion items and brands are in demand. Most women already know what high end brands they like when it comes to purses, shoes, clothing, and accessories. So it's easy, just buy what you like.
But you can also check out websites and magazines that cater to high fashion advertisers such as Vogue, Teen Vogue, Cosmopolitan, and even this list of the top 99 high fashion blogs.
This kind of research helps you find what brands, styles, and cuts are popular right now so you can buy the right items when you find them.
The cool thing is, when you find an item you'd like to buy, you can check out eBay or Amazon to find out how much similar items are going for, so you can know whether or not it's possible to make a profit on that item before you buy.
Where to Find The Money Making Bargains
There are 4 places you can go to find fashion bargains to resell.
High End Department Stores-

Have you ever been to a high end retail store and found last season's fashions marked way down? That store needs to get rid of those items quickly, so they sell them at a deep discount to make way for the upcoming season. Many times you can get discounts of 50%- 75%- even 90% off these items once they hit the clearance rack. When you can get a discount that large, it's not hard to make money reselling them at a higher price.

Online Discount Stores-

Websites such as CrossroadsTrading.com, Buffalo Exchange, Gilt, and others that specialize in closeouts and deeply discounted fashion.

Brick and Mortar Discount Stores-

Stores such as Goodwill, Salvation Army, or any other local thrift store sometimes have a great selection. You may have to do a lot of looking to find a gem, but it can definitely be worth it. Remember to concentrate your efforts at stores in the better parts of town so you'll be more likely to find the high end items you're looking for.

Estate Sales, Garage Sales, Auctions, and Consignment Sales-

Again, go to sales in the better parts of town where you'll be more likely to find high end merchandise.
Remember, there are plenty of people willing to buy used clothing, shoes, purses, and other accessories as long as they are in good condition. Do your research, get an idea of what's in fashion at the moment, and check eBay before you buy so you know you can make a reasonable profit.
A Money Making Idea or a Full Time Gig?
You can use this money making idea to feed your own clothing habit, pay down debt, invest, take a vacation, or something special that you've always wanted.
If you enjoy making money selling high fashion as an interesting side hustle, you might even discover you can make your full time living this way.
As always, the sky's the limit. It's just a matter of finding your niche and working hard to make it pay off.
Question: Have you ever sold clothing or accessories on eBay for a profit? Have any other money making ideas ? Leave a comment and tell me about it.
Check Out My Other Money Making Ideas:
5 Profitable Ways to Work-at-Home with Amazon
Money Making Idea #13- Start a Cleaning Business
The CFF Money Making Ideas Page
Money Making Idea #11 Become a Virtual Assistant
Money Making Idea #9 Open an Online Store