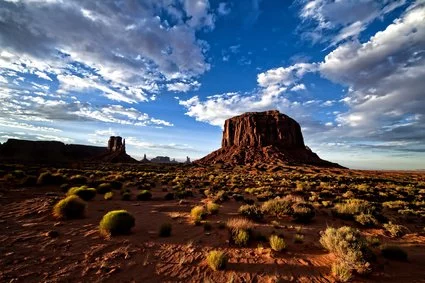 Western Sky personal loans- have you seen the advertisements?
As I was doing research for a post on payday loans, I ran across the Western Sky Financial website. I had seen the ads for these personal loans on TV for the last year or so, but hadn't paid much attention since I teach people to avoid the bondage of debt.
But once I found their site and read the information about their personal loans and their business model, I knew I had to write about it.
I don't usually write about a particular business or personal loan product on my blog, but I felt that Western Sky Financial was "worthy", and not in a good way.
Why?
Because (I'll choose my words carefully here), this is the riskiest personal loan product I've ever seen, bar none.
Personal Loans With a "Bite"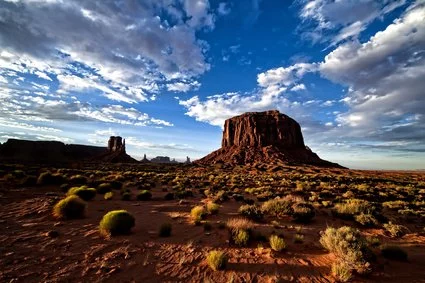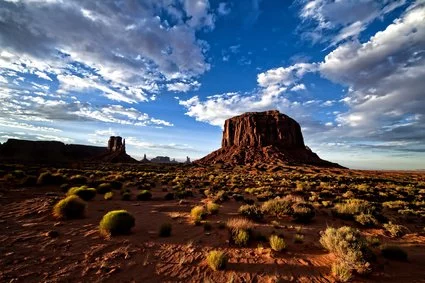 These are not like the payday loans that I've written about in the past. And they are nothing like car title loans either (see Jacksonville car title loans for more info on how those work). These are installment loans, meaning you borrow money and then pay a monthly payment until the debt is satisfied.
Pretty straightforward.
So why are these particular personal loans so bad?
Let me count the ways.
According to the "Terms of Use" page on the Western Sky Financial website:
"The interest rate on a typical loan of $2,600 is 135% with an APR of approximately 139%. Borrowers may prepay their loans at any time without penalty. There are no upfront fees. If you are approved and your loan is funded, we will collect a $75 loan origination fee from the proceeds of the loan."
Wow! That's a big fee on top of a huge interest rate, and a bad deal to be sure. But that's only the beginning.
If you click over to the "Rates" page you get the whole story. Here are the rates I saw when I clicked on my home state of Tennessee:
| Loan Product | Borrower Proceeds | Loan Fee | APR | Number of Payments | Payment Amount |
| --- | --- | --- | --- | --- | --- |
| $10,000 | $9,925 | $75 | 89.68% | 84 | $743.49 |
| $5,075 | $5,000 | $75 | 116.73% | 84 | $486.58 |
| $2,600 | $2,525 | $75 | 139.22% | 47 | $294.46 |
| $1,500 | $1,000 | $500 | 234.25% | 24 | $198.19 |
| $850 | $500 | $350 | 342.86% | 12 | $150.72 |

Loan Product
Borrower Proceeds
Loan Fee
APR
Number of Payments
Payment Amount
$10,000
$9,925
$75
89.68%
84
$743.49
$5,075
$5,000
$75
116.73%
84
$486.58
$2,600
$2,525
$75
139.22%
47
$294.46
$1,500
$1,000
$500
234.25%
24
$198.19
$850
$500
$350
342.86%
12
$150.72
Loan Product
Borrower Proceeds
Loan Fee
APR
Number of Payments
Payment Amount
$10,000
$9,925
$75
89.68%
84
$743.49
$5,075
$5,000
$75
116.73%
84
$486.58
$2,600
$2,525
$75
139.22%
47
$294.46
$1,500
$1,000
$500
234.25%
24
$198.19
$850
$500
$350
342.86%
12
$150.72
Holy High Interest Rates Batman!
As you can see, these interest rates and fees are sky high; that's pretty obvious.
But let's make it a little more real by demonstrating just how some of these numbers add up. I'll start with the smallest loan on the "Rates" chart above.
Let's say you're in a bind and want a personal loan of $500 from Western Sky Financial. In order to get this loan they will charge you a $350 loan origination fee that is taken from the proceeds of the loan. That means that in order to get the $500 you need, you have to actually borrow $850.
Then an even better thing happens. They charge your an interest rate of 342.86% for the "privilege" of taking out the loan.
What the… are they serious?
Yes… yes they are.
So if you spread the payback over 12 months, that means your payment would be $150.72 per month. 12 payments of $150.72 add up to $1,808.64. In just 12 months, you had to pay back more than $1,800 in order to borrow that $500 that you needed.
That's INSANE!
But what if you want to borrow a larger sum of money, say $10,000?
According to their own numbers, the loan origination fee is $75, which means you only get $9,925. The interest rate is "only" 89.68%. When you pay that back over 84 months, your payment will be $743.49, which means you'll end up paying $62,453.16 for the privilege of borrowing that $10,000.
These Loans Are Outrageous!
All I can do at this point is shake my head and ask myself, "Do people really take out these outrageous personal loans?"
Obviously they do, or this business wouldn't exist.
Another interesting thing that I saw on the "Rates" page was the disclaimer that stated:
"Please be aware that not all applicants will qualify for every loan product or the lowest interest rate for a particular loan product."
Wow, do the rates go even higher? I guess you can only find out by filling out an application.
So those are the numbers.
Crazy man, crazy…
Western Sky Financial is Not Bound by U.S. Law
As I continued through the site, I found something else very interesting and unusual. As it turns out, Western Sky Financial is owned by a Native American individual who is a member of the Cheyenne River Sioux tribe, and the business is located within the boundaries of the Cheyenne River Sioux reservation.
Why is that important?
It's important because if you know anything about Native American reservations in the U.S., you know that they are considered to be sovereign nations that reside within the borders of the United States. Therefore, the "Terms of Use" page states that all loans are subject to the laws of the Cheyenne Sioux, and that no other state or federal laws apply. It reads as follows:
"All loans will be subject solely to the exclusive laws and jurisdiction of the Cheyenne River Sioux Tribe, Cheyenne River Indian Reservation. All borrowers must consent to be bound to the jurisdiction of the Cheyenne River Sioux Tribal Court, and further agree that no other state or federal law or regulation shall apply to this Loan Agreement, its enforcement or interpretation."
This matters because the laws of the Cheyenne River Sioux may be substantially different than U.S. laws. I have no knowledge as to whether they are or not.
But think about it, if you are dumb enough, or desperate enough, to take out one of these personal loans in the first place, you may not protected by the U.S. legal system if you run into problems.
Western Sky Loans Can Get Ugly Real Fast
Now, I'm sure that the Cheyenne River Sioux are honest and have a fair and equitable legal system in place. But the fact is, unless you're familiar with that legal system, you have no idea what you're getting into.
You might as well take out a personal loan with a lender in India or China.
So I've said all that to say this: I believe and teach my followers that you should make every effort possible to get out of debt and stay out of debt. It's absolutely the best way to live your financial life.
In fact, I have a highly rated online course that teaches you how to do that. You can find out more about it here
But if you do take out any personal loans or other debt, you better know what you're getting yourself into, or it can get ugly really fast.
Question: Have you had any personal experience with Western Sky Financial and their personal loans?
Any experiences with other high interest lenders?
Tell me about it in the comments.
UPDATE: The Washington Post states that Western Sky will no longer lend money as of September 3, 2013! Looks like all the upset customers will finally have their day! I like to believe Celebrating Financial Freedom played a small part in bringing them down!
Resources:
How to Fix the 9 Most Common Financial Problems Your Family Faces
The Miracle (or Curse) of Compound Interest
Control Your Money and Your Destiny
The "How Do You Get Out of Debt?" series