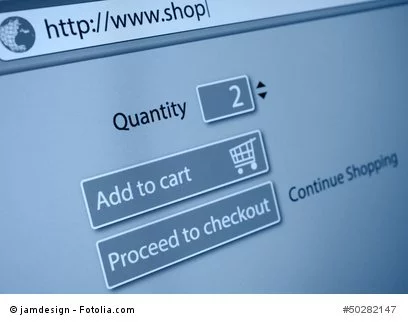 In this post you'll learn why opening an online store is a great idea, what you need to get started, and get access to a free mini course that will teach you the basics of opening an online store. You'll also read the story of a married couple who have been very successful with their own online store and what they can teach you.
Start an Online Store
One of the best ways to make money online is to start your own online store. Literally millions of people have done it, and even though that makes it sound like there is too much competition to make any money, there are still opportunities for making money in the online space that can provide extra income or even replace your full time income if you put forth the right amount of time and effort.
Starting an Online Store Has Its Advantages
The cool thing about an online store is that it's not like a traditional brick and mortar store in that:
You don't have to carry any physical inventory if you don't want to
Startup costs are very low
You can work on it in your spare time
Less Risk When Opening an Online Store
Yet another cool thing about starting an online store is that it's a business you can much more easily build over time with very little risk. When you open a brick and mortar store, you can have tens, or even hundreds of thousands of dollars tied up in rental space, physical inventory, employees, and other expenses before you even make your first sale.
If business gets slow, or if you fail to build a clientele that comes back for more, you still have huge expenses that have to be paid, regardless of whether you have paying customers or not.
On the other hand, an online store is cheap to start, you can learn as you go along, and you can build a clientele over time without putting huge amounts of money at risk to do it.
How To Start an Online Store
So how do you start your own online store? There are a lot of ways you can do it. First, you'll need to figure out where you want your store to be located. You can start a store on popular sites such as:
Ebay
Etsy
Or another online marketplace
However, the better option is to start your store through your own standalone website.
A Unique Online Presence
Of all the options available, a standalone site is usually best because it allows you to build a unique online presence that isn't just another faceless Amazon or EBay store. Using a platform such as the ones mentioned above can work, and you can make money there, but in the long run, you are one faceless store out of thousands, and you can't really build an online identity as easily on those sites, which is important.
Building Your Brand
A standalone site allows you to build a brand identity so your site can be the "go to" site for whatever you're selling. That unique presence allows you to build relationships with your customers in a way that the large platforms can't. The result is that you build a customer base that:
Wants to do business with you, because they know you
Spreads the word to others
Comes back repeatedly to buy more
As a standalone store, you also have the ability to get to know your customers better. When you have your own site, you own the data. Owning your own data allows you to get insight into your customer's wants, needs, and buying experiences that is impossible to get from the larger sites because they own the data, and they're not sharing it.
The ability to own your data, in my opinion, is the single best reason for having a standalone store. Being able to speak directly to your customers and market your products to them directly gives you a huge advantage over other platforms.
Every email address you collect from a customer is like gold. It can result in future sales when you use your email list as a marketing and information gathering tool.
Determine Your Niche
Next, you'll need to figure out what niche you would like to sell into, and find what specific products you would like to sell. Selling products in a narrow niche (i.e. wedding garters) is better than trying to sell a general variety of products (i.e. wedding supplies) because you won't be competing as much with larger online companies.
Narrowing your focus allows you to start small and learn what you're doing. Then when you become successful in your niche, you can slowly broaden your focus as you grow if you want.
Physical Inventory or Dropshipping?
You'll also need to decide how to handle your products. You can carry physical inventory if you want and ship it to the customer yourself, or have your products drop shipped by companies that handle physical inventory for you. You never even have to touch the products you're selling if you choose not to!
You'll also need to choose things like a shopping cart provider, hosting for your site, and other details.
How To Set Up an Online Store The Right Way
Of course, there are many little details involved in starting and running an online store. Doing all the research yourself can be very time consuming, and you may not get all the best answers you need.
But there is one excellent resource available that I recommend if you want to start an online shop. It's a course by a friend of mine, Steve Chou of MyWifeQuitHerJob.com.
Steve and Jennifer's Story
Steve and his wife Jennifer were both working in jobs they hated. Their life consisted of going to work and grinding out a living for 9-10 hours a day in jobs they despised. Then they came home, ate dinner, and watched tv the rest of the night. They were unhappy, unmotivated, and doing nothing about their situation.
They had talked many times about opening an online business during that time, but never took action to make it happen. Then one day, Jennifer discovered she was pregnant, and their perspective began to change. She wanted to stay home with the baby without putting a huge dent in their financial life.
They Took Action!
That's when Steve and Jennifer finally got motivated and started their online store, Bumblebee Linens. Things started slowly, but within a year, they had replaced her entire $100,000 income so she could stay at home with their baby!
She was able to work less hours, replace her income, and stay at home too!
He Can Teach You How To Do It Too!
After a few years of success, Steve decided to put everything he and Jennifer had learned about starting an online store into a comprehensive course that teaches every detail of how to start, grow, and maintain a profitable online store.
Of course, the course is named "Create a Profitable Online Store".
Everything You Need to Know
Create a Profitable Online Store is a comprehensive online video course that follows a proven step by step process that addresses every single detail of starting an online store, such as;
How to find your niche
How to choose the right products
How to rank in search engines
What shopping cart solutions to use
How to launch your store's website (it's not as hard as you think!)
And a ton more…
Take the Free Mini-Course
The great thing that Steve's course has going for it is that it's produced by someone who started an online store and has been very successful at it. He knows how to make things go right and how to avoid things that tend to go wrong.
The best way to get started is to sign up for the free 6 day mini course he offers on how to start a niche online store of your own. This free course will show you everything you need to get started.
If you decide to take his stunningly comprehensive Create a Profitable Online Store course, you'll have to pay for that. But you will discover that the value you receive is far above the price you pay. Howvever, I recommend you start with the free email course, so you can get a good feel for the comprehensive, quality teaching he offers.
Quit The Rat Race!
So if you think starting an online store is something you'd like to do to make extra money, go ahead and sign up for the free 6 day mini course; I think you'll be impressed with what you find there. This just may be the one thing you need to transition from the 9 to 5 rat race and be your own boss for good!
Have any other ideas for making extra money? Ever started your own online store? Leave a comment and tell me about it!
Read more articles from the Money Making Ideas series here
Resources: