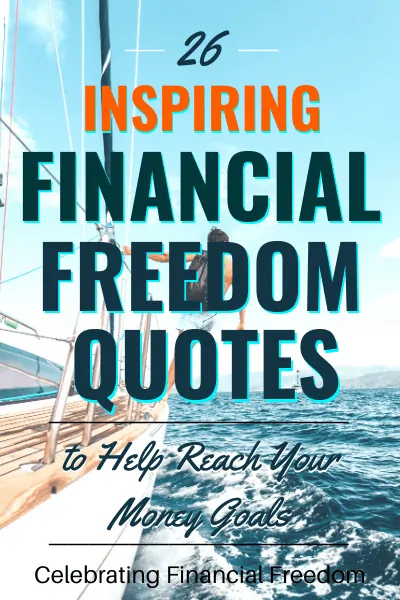 In today's article I've got a ton of financial freedom quotes to help you reach your money goals. You can use them to stay inspired while you continue your step-by-step progress toward financial independence.
Before we get to the quotes, I thought I'd talk first about what financial freedom really is, and how you can start down that path.
What Financial Freedom Feels like
Ever had that terrible feeling when your washer dies or your vehicle needs expensive repairs? You're wondering how in the world are you going to come up with that kind of money?
You're stressed, you have no money, and you're forced to put the repairs on a credit card or payment plan because you have no other option. And the debt hole just keeps getting deeper. You didn't want to do it, but what choice did you have?
But what if an expensive emergency expense was no big deal? Instead of stressing out and spending money you don't have, you pay the bill and move on with your life. Your financial mindset doesn't change much at all, and you forget that it ever happened after just a few days.
That's what financial freedom feels like!
The Definition of Financial Freedom
Wikipedia defines financial freedom as "…the status of having enough income to pay one's living expenses for the rest of one's life without having to be employed or dependent on others."
That's kind of a formal definition, but what does it really mean to achieve financial freedom?
What is Financial Freedom?
You can think of financial freedom as managing your money to achieve freedom of choice. Not only do you have enough money to support yourself indefinitely, but you have the freedom to make choices about your life that you couldn't make before. For instance:
You can choose to retire from formal employment.
Or, you can choose to continue working in a job you love.
Money (or lack of it) is no longer a factor in most decisions.
Freedom to live where and how you choose.
You have more time to pursue any activity you want.
Emergency expenses are easily affordable with cash.
You can travel when and where you want.
Freedom to meet the needs of others through massive generosity.
Freedom to start the business you've always wanted instead of working for someone else.
You can leave an inheritance to your children and their children.
And much more…
There's More to Financial Independence than Money
Achieving financial independence can also be good for your spiritual life if you allow it to be.
Don't get me wrong though. Extreme amounts of money acts as a magnifying glass. So, if you're a butt before you achieve financial freedom, you'll be a much bigger butt when you become wealthy.
However, if you're generous and kind, you'll be much more so once you achieve financial freedom.
You will become much more at peace with your finances and how money works in your life. You have total control over your money, and money has no control over you.
Now for the inspiring financial freedom quotes… enjoy!
26 Inspiring Financial Freedom Quotes to Help You Reach Your Money Goals
"But though shalt remember Jehovah thy God, for it is he that gives thee power to get wealth; that he may establish his covenant which he swore unto thy fathers, as at this day." Deuteronomy 8:18
"Real wealth is not about money. It's not having to go to meetings, not having to spend time with jerks, not being locked into status games, not feeling like you have to say 'yes,' not worrying about others claiming your time and energy. Real wealth is about freedom." –James Clear
"Financial independence is about having more choices." – Robert Kiyosaki
"Money is a terrible master but an excellent servant." –PT Barnum
"Wealth is the ability to fully experience life." –Henry David Thoreau
"The goal isn't more money. The goal is living life on your terms." –Chris Brogan
"And God will generously provide all you need. Then you will always have everything you need and plenty left over to share with others." -2 Corinthians 9:8
If you want to be financially-free, you need to become a different person than you are today and let go of whatever has held you back in the past." – Robert Kiyosaki
"Your economic security does not lie in your job; it lies in your own power to produce—to think, to learn, to create, to adapt. That's true financial independence. It's not having wealth; it's having the power to produce wealth." –Stephen Covey
"To achieve what 1% of the worlds population has (Financial Freedom), you must be willing to do what only 1% dare to do..hard work and perseverance of highest order."
― Manoj Arora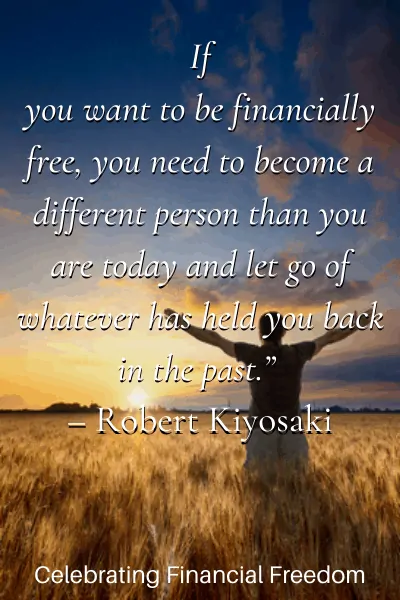 "Millions wish for financial freedom, but only those that make it a priority have millions."
― Oscar Auliq-Ice
"For God is the one who provides seed for the farmer and then bread to eat. In the same way, he will provide and increase your resources and then produce a great harvest of generosity in you." -2 Corinthians 9:10
"To become financially independent you must turn part of your income into capital; turn capital into enterprise; enterprise into profit; turn profit into investment; and turn investment into financial independence." –Jim Rohn
"You must gain control over your money or the lack of it will forever control you." –Dave Ramsey
"Rich people believe 'I create my life.' Poor people believe 'Life happens to me.'" — T. Harv Eker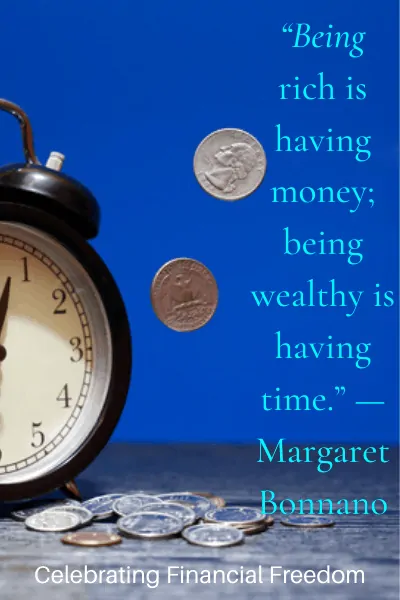 "Money is something we choose to trade our life energy for." ― Vicki Robin
"When you understand that your self-worth is not determined by your net-worth, then you'll have financial freedom." –Suze Orman
"Being rich is having money; being wealthy is having time." —Margaret Bonnano
"A big part of financial freedom is having your heart and mind free from worry about the what-ifs of life." — Suze Orman
"Financial freedom is freedom from fear." — Robert Kiyosaki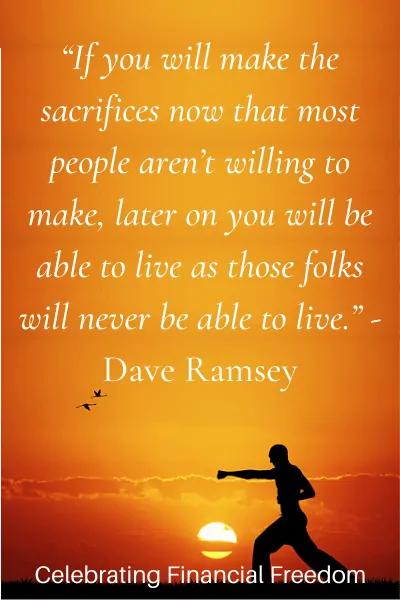 "Financial freedom is available to all those who learn about it and work for it." – Robert Kiyosaki
"I remember saying to my mentor, 'If I had more money, I would have a better plan.' He quickly responded, 'I would suggest that if you had a better plan, you would have more money.' You see, it's not the amount that counts; it's the plan that counts." – Jim Rohn
"If you will make the sacrifices now that most people aren't willing to make, later on you will be able to live as those folks will never be able to live." -Dave Ramsey
"The moment you make passive income and portfolio income a part of your life, your life will change. Those words will become flesh." – Robert Kiyosaki
"If you are not financially independent by the time you are forty or fifty, it doesn't mean that you are living in the wrong country or at the wrong time. It simply means that you have the wrong plan." -Jim Rohn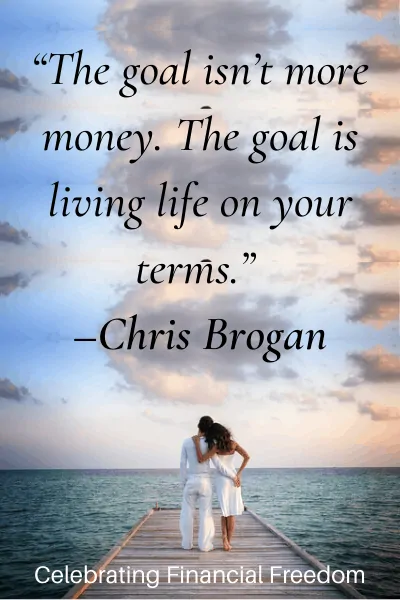 "Financial security and independence are like a three-legged stool resting on savings, insurance and investments." -Brian Tracy