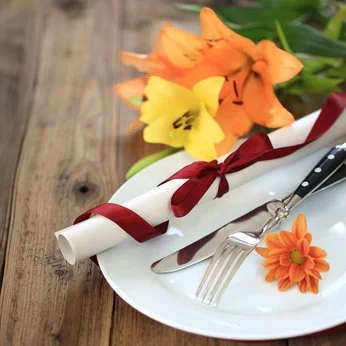 Welcome to the first out of many money making ideas I'll be posting when the inspiration strikes. These ideas are meant to be quick tips for making extra money quickly to supplement your income, pay off debt, go on vacation, or whatever you might need a little extra money for to make your life easier.
So, on with the show…
Money Making Idea: Grouping Individual Pieces Into a Set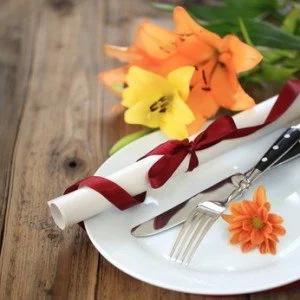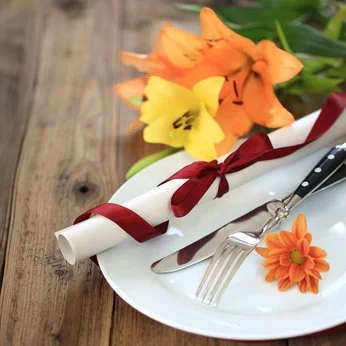 I was talking to one of my staff members today and she was asking for ideas on how to make a little extra money to invest. I told her about selling things on Ebay, Amazon, Craigslist, and Etsy. She told me she'd thought of the idea of buying table setting pieces (napkins, napkin rings, table cloths, etc.) cheaply at yard sales and grouping them together into themed, color coordinated sets to sell online.
I told her I thought that was a great money making idea- she could get the pieces at very little cost and sell them as a group for a nice profit.
People Pay for Convenience
Some people are just not good at color coordinating or design and will pay good money for beautiful sets of anything that are already grouped together in an attractive way.
It allows your customer to not have to think or do the work required to put together a group of useful or beautiful things themselves
You could use this concept with so many things:
Make color coordinated outfits from individual clothing items you get at yard sales or thrift stores.
Put together a "starter kit" of items for a new hobby or a sport someone may be taking up.
Car parts: Sell a tuneup kit for a specific model of car. You could also resell a group of trim pieces or engine parts you get for cheap at a junkyard.
Home decor items that are themed or color coordinated to work together in a single room.
As you can see, there are a ton of ways you can group cheaper items together as a package and sell at a profit to those who need them. This idea would work really well in an Etsy store.
It's Easy to Make Extra Money
It's not hard to make extra money with a side hustle if you need it. It just takes a little creativity and the willingness to step out and do it. Hope this money making idea helps you make the extra money you want!
Stay tuned for the next money making idea coming soon…
Got any ideas for easy ways to make extra money? Shoot me an email and I may include it in a future post. If you have a blog or a website I'll be sure to give you a link in exchange for the idea.
How to Work from Home with Amazon- 5 Profitable Ways to Do It
How to Start a WordPress Blog With Bluehost- Money Making Idea #23
8 Exciting Ways to Earn Passive Income With Your New Blog
Multiple Streams of Income- What is it and Why Do You Need it?