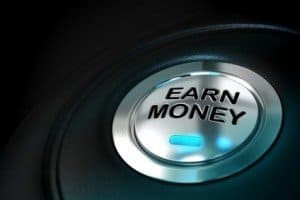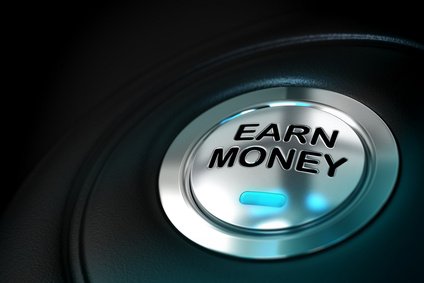 Today's money making idea is all about freelancing -using skills you already have to make extra money apart from your regular employer.
The cool thing about making extra money through freelancing is that you can work as much or as little as you like while being your own boss.
Why Should You Freelance?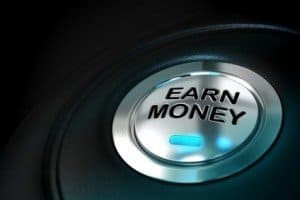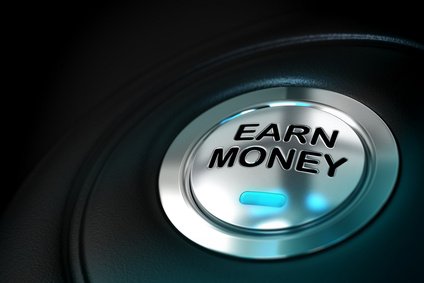 Why is freelancing such a great way to make extra money?  There are several good reasons why:
Freelancing allows you to have more freedom in how you work and how much you work, without having to deal with a boss and a set time schedule.  A traditional extra job doesn't have these benefits.
You don't have to learn new skills.  You can use the knowledge and skills you already have instead of having to receive training at a new job and deal with a new company culture.  As a freelancer, you make your own company culture.
Money Making Idea #4- Freelancing is a great way to make #extramoney[/tweetherder
Who Can Make Money Freelancing?
More people than you might think can freelance their skills.  Many people think of freelancing as a white collar phenomenon.  However, many people involved in blue collar professions can benefit from freelancing as well.
Professionals like plumbers, electricians, carpenters, landscapers, and others can make money with side gigs as well (I'll cover that below).
How Do You Get Started Freelancing?
The first thing to do is to start marketing your skills.  Put the word out to friends, family, and business contacts who might be willing to spread the word and/or use your services.
The next thing to do is create a profile on sites such as Elance, Guru, or Freelancer.  Just fill out a profile detailing your skills and what kind of projects you're looking for.
Potential clients can find you by searching for specific skills found in your profile.  As you complete more projects and do a great job for those people, you build a good reputation which can translate into more work.
These sites all have great tools to track the progress of each project, and payment is guaranteed once the job has been satisfactorily completed.
These types of sites are primarily for information based skills such as data entry, computer programming, writing, and other projects that can be completed electronically.
Freelancing Isn't Just For Computer Geeks
If you're a mechanic, plumber, electrician, carpenter, etc., you can also cash in with a side gig, freelancing your skills in your local area.
All you have to do is market yourself using friends and family as I mentioned above, along with marketing yourself on sites such as Craigslist.
The ads reach a local audience and work especially well if you can display pictures of your completed projects and/or testimonials from satisfied customers about what a great job you did for them.
Most Anybody Can Freelance
Freelancing using your existing skills is not hard to do, especially in today's hyper connected society.  You can literally market your skills to almost anyone in the world who may need them.
Most everyone has a skill they can use to make extra money.  It's just a matter of putting yourself out there and going for it.
Here's just a sample of some of the skills you can leverage for a little extra income through freelancing:
Teachers- tutoring
Data entry
Formatting Word or Excel documents.
App development
Software coding
Fixing leaks, unclogging drains
Electrical work
Auto mechanics
Translation
Graphic design
Web design
Construction
Landscaping
Interior design
Photography
Social media services
Copy writing
Marketing consulting/projects
and many more…
You Could Even Freelance Full Time
Who knows, if you work hard enough and build a good reputation, you might be able to replace your traditional income and make a full time living as a freelancer (I have a close friend who does freelance marketing consulting full time and he absolutely loves it).
You'll be able to work when you please, take only the projects that you want, and work for the best boss ever (yourself).
Question:  Have you ever done any freelancing?
Tell me about your experience by leaving a comment.
Resources:
5 Ways to Make Money, Even in a Tough Economy
5 More Ways to Make Money, Even in a Tough Economy
Summary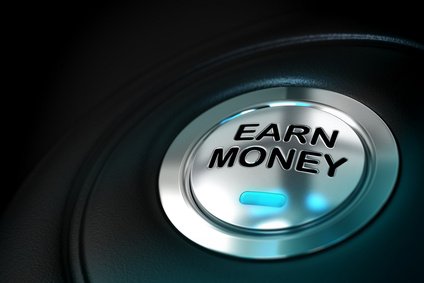 Article Name
Money Making Idea #4- Freelancing Using Your Existing Skills
Description
Money Making Idea #4- Freelancing Using Your Existing Skills. | make money freelancing | Earn extra money freelancing |side gig | get started | full time
Author
Publisher Name
Celebrating Financial Freedom
Publisher Logo