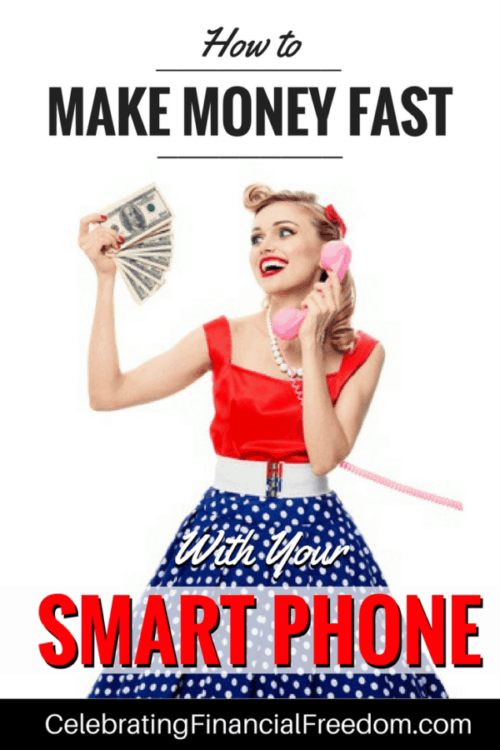 The days of pushing a lawnmower around the neighborhood to make some quick money are long gone. If you want to start a side hustle apart from your primary job, or if you just want to make some extra money quickly, it can be difficult to find a way. But, what if you have a tool right now that can be used to earn a lot of money? In this post, I'll walk you through how to make money online fast with your smartphone.
Now, of course, you can't make a lot of money online using ONLY your phone. There are apps out there that let you take surveys, watch ads, and surf the web with the promise of earning money. What they don't tell you is that you'll only make around $2 an hour if you're lucky. All that work for so little? It's a complete waste of time!
BUT, if you're willing to put in some effort and sweat a little, you can make money online using a few simple, free apps on your smartphone plus a few resources you probably already have. These aren't passive income jobs by any means, but they are opportunities to make real money fast.
Make Money Online- Take Your Piece of the Pie
The real truth about making money from your smartphone is that millions of people are already doing it. You won't be taking a huge risk and stepping out of the pack because people everywhere have gone ahead of you and opened the doors already. All you have to do now is get in on the action!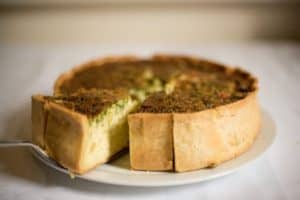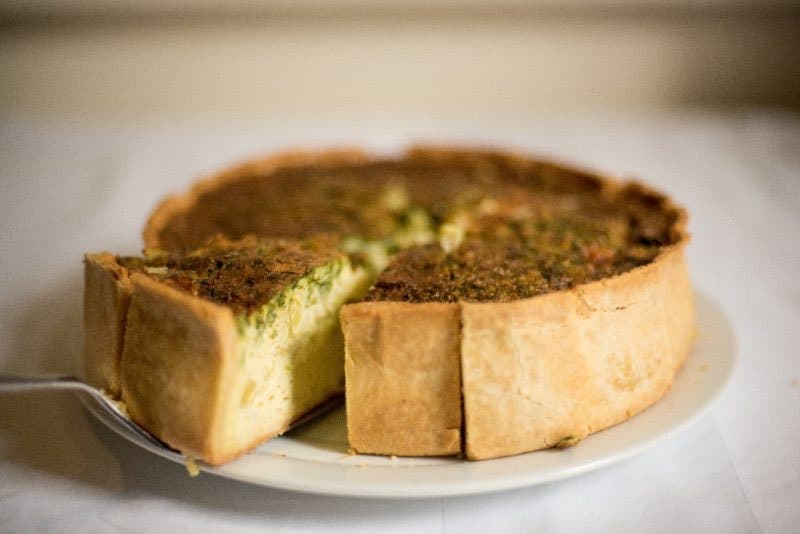 Where is all the money coming from anyway? Well, since the internet started being utilized by the average person in the late 90s and early 2000s, there's been a steady rise in what's called the sharing economy.
Basically, you rent out something you own for a fee. This extends to everything from clothes to cars to baby gear or even just your time. The concept is all about taking something you already have, especially if you don't use it 24 hours a day, and making money online from it.
The other way that your smartphone can help you make money online is by connecting you to direct exchanges. In the beautiful age of the internet, you can communicate with people from around the world in virtually no time at all.
App developers have capitalized on this by helping you find customers for anything and everything you want to sell, or re-sell. You won't even get charged for most of these services because they make their money from ads placed on the apps instead of commissions.
A Pew Research study done in 2015 found out these useful facts about adults in America:
50% bought second-hand or used goods online
15% used ride-hailing or ride-sharing apps
11% used home-sharing apps
6% used grocery delivery apps and services
4% hired someone online for a task or an errand
2% rented clothes or other things online for a short term
Bottom line: There's already a metaphorical money pie sitting around. It's time to grab your knife, or in this case your smartphone, and go cut out your piece of it!
I want to show you a few simple ways to make money online today using your smartphone. These apps and methods have worked for others, so why wouldn't they work for you too?
Become a Driver for Uber or Lyft
The basic premise is that you give someone else a ride to wherever they're going, and you get paid for it. You're like a taxi, but only when you have the time. There are no set working hours or obligations.
Requirements
For this money-maker, you'll have to have a car and a valid driver's license.
Apps You Can Use
Uber
Uber is currently the most popular ride-hailing app available. Users on the app can signal that they want a ride from their current location to anywhere around the map.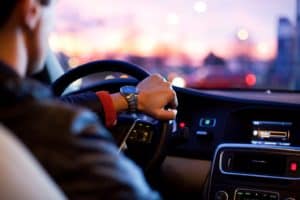 When they've notified the app to hail a driver, anyone that is a registered Uber driver around the area can pick up the fare. Riders will be told who is going to be driving them, and what car they are driving.
When the trip is complete, all payment is handled automatically through the app, using credit or debit cards. Some cash transactions are allowed if the rider selects that option before requesting a driver. Riders and drivers are both able to rate each other from 1 to 5 stars.
If you want to drive for Uber, you need to be 21 years old, have a legal and registered car in the state you want to drive, have a valid driver's license, and have insurance.
After verifying that you meet the criteria by filling out their online form, you'll be asked for more personal information for identification. Your car will need to be inspected by an Uber certified dealer. If you are approved, you will be sent a welcome packet and can begin driving after that.
When you want to start your work with Uber, you simply open the app and look for requests around your area. You can take up any requests that you are notified about if you're close enough to the actual location of the rider. This is when you start to decide how much money you want to make!
Lyft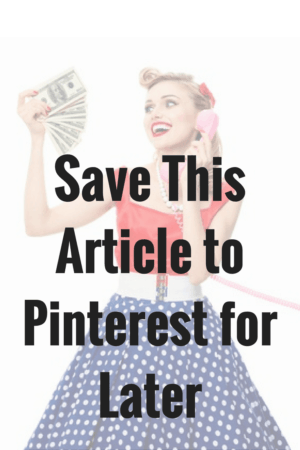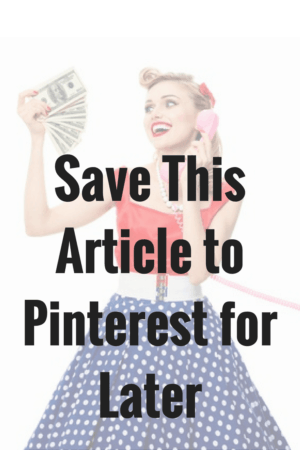 Just like Uber, Lyft is a ride-sharing app that lets people hail a car at any time in any place. Any drivers that are around and have their app on "driver mode" can respond to the hail and go pick up the riders.
Fees are also paid automatically after the rider is dropped off. There is also a rating system between 1 and 5 stars for Lyft drivers and passengers.
Although these two companies are quite similar, there are a few little differences that you should make a mental note about. Lyft drivers have to have a car with 4 door handles and 5 functional seatbelts to qualify as a driver.
It will also have to pass a 19-point inspection to prove it's safe to drive with passengers. In addition to needing a driver's license, that license also needs to be at least 1 year old. Otherwise, the process and requirements are the same for both apps.
How Much Money Can You Make?
Uber drivers can expect to make a healthy $15-20 per hour, based on the local costs of each ride. Ride costs are determined by how long they take, how many miles the journey is, and if there is any surge pricing active at that time.
For example, one driver in Los Angeles earns big money just giving Uber rides for a few hours each day! On the weekends, he can make as much as $800 from Friday to Sunday by working during the surge times.
Lyft isn't used as much as Uber, so there are not always the same number of opportunities to drive. That being said, you can still make a good profit from driving for Lyft in your spare time. You can even make the same amount as you would with a full-time job if you're willing to put in the hours!
The average driver can make a full time living if they average 84 rides per week. Of course, this depends on where you live and work, but that is a well-paying way to make money online for anyone!
You can read my detailed post on how to make money online with Uber and Lyft here.
Rent Out Your Room or House
Many folks traveling around don't want to fork out the dough to stay in an expensive hotel in town, so they may be willing to rent your home or room instead. You can offer to host guests in your spare room or rent out your entire place, depending on what you're most comfortable with.
Requirements
You're going to need a room or home to rent out. If you're a tenant at a rental property, it's probably a good idea to check with the landlord to see if they have any restrictions related to this type of deal.
Apps You Can Use
Airbnb
This is a really well-known app that's been in the news more than once for both good and bad reasons. Overall, it's a creative approach to letting you earn some extra cash online from your unused space.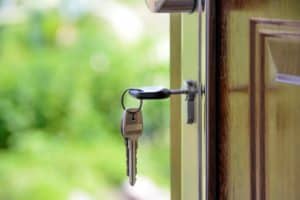 If you have a spare room that you want to rent out, then you can list it on the site. Or, you can list your entire home on the site and rent it out to someone traveling through that wants a different kind of experience.
To give you a bit more security in what you're doing, Airbnb lets you turn down rental requests if you are not comfortable with the person requesting. You can check out their profile and see what kind of ratings they were given by former hosts if you want a better idea of who you might be hosting. Guests can also give ratings to hosts, so do a good job at it, or else you may not get another request!
You have to be a member of the site and fill out their registration form if you want to host any guests at your place. It doesn't really matter what kind of place you have, although you will have to show some verification that it's yours and that it's in good condition before you're allowed to list it as a venue for rental requests.
Read my detailed post on how to make money online with Airbnb here.
Home Away
Instead of allowing guests to rent from hosts through the app service itself, Home Away is just an online marketplace that lists different rentals available. You can register your whole home or part of it, pay a small processing fee, and arrange rentals with guests from around the world. Once someone requests to rent from you, 24 hours will be given for you to respond to the request or not.
Most payments are not processed through the app itself, so you will have to arrange that with the guests yourself to get your money from the service. That's better for you if you want a quick payment, but it can be a little riskier.
How Much Money Can You Make?
Listing your home or a room of your house can give you a nice way to make money online every month, especially if you live in an area that will be really desirable for guests. In the beginning, you may have to charge lower rates to get a few reviews from guests.
Once you have a couple of good reviews on your listing, it's easy enough to up the cost and start making more money each time.
One woman prepared a separate apartment in Atlanta to rent out entirely to Airbnb or Home Away guests, instead of renting to long-term tenants. She was able to make money online to the tune of $6800 in one month by just renting out the apartment to a variety of guests!
This isn't exactly what you can expect, unless you buy an empty apartment and book it up all year round, but it does show that you can easily make money online by renting out the extra space in your place!
Pick Up and Deliver Products for Others
Delivery comes at a cost, and you can pick up that extra change by offering yourself as the delivery person. Food is the most common thing you can find to deliver, but it's not the only option. Choose between different apps that allow you to get some flexibility with your delivery options.
Requirements
For this work, you're going to need a car and a valid driver's license. In some states or cities with strict alcohol laws, you may not be able to deliver anything alcoholic unless you're 18 or over.
Apps You Can Use
UberEATS
You will go and pick up the ordered food from a distribution center and go run it out to the customers.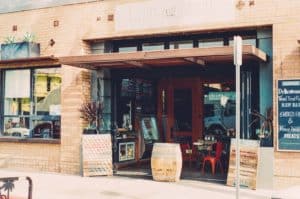 The other way is with the full restaurant delivery. This service lets you pick and choose your hours. Customers will order anything from the full restaurant menu of participating restaurants. You will then go and pick it up and deliver it to them, for a set fee.
Good news for you if you don't want to be a permanent driver: you don't have to qualify for UberX driving the be able to do food deliveries. That means if you have an older car if you're 19 years or older, and if you have a valid license, then you can make money online with UberEATS.
Postmates
This is a food delivery service that lets customers order food from a participating restaurant and pay a delivery fee for someone to bring it to them. It's most effective in cities, around universities, or in more populated areas where people will be ordering a lot of food.
It's not quite the same as UberEATS, because there is nothing similar to the pre-order EATS service, and it is exclusively focused on fresh orders.
Drivers get 1 hour to complete the order. You will be given orders based on your location to help you get the time done right. There is also a really handy feature called Stacked Orders that lets you get a few orders at once for restaurants around the same area.
Instacart
This is a grocery delivery service, which is quite a bit different from the other food delivery apps I've just mentioned. Instead of ordering from restaurants, guests order the groceries from your local grocery stores, and you can deliver them for a fee.
Deliveries can be requested right away, giving you an hour to complete the job, or they can be scheduled ahead of time.
How Much Money Can You Make?
This isn't as lucrative of an opportunity as driving for Uber of Lyft, but you can still make a healthy $10-15 an hour or so, depending on where you live. One driver makes an average of $16 per hour just delivering food in the Portland area.
Make Money Online With Local Garage Sale Arbitrage
A lot of items at garage sales are grossly underpriced. With a little moving around, you can find a lot of fantastic deals that you can turn around to make money online with. Buy items from yard sales or garage sales and sell them to others online for a higher price.
Requirements
You don't necessarily need a car for this one, but you will need to be able to move around from sale to sale if you want to get the best deals. If you want to buy larger items from sales, a car would be helpful.
Apps You Can Use
Craigslist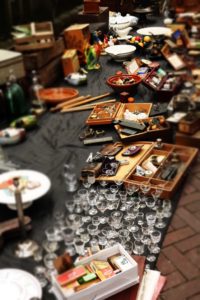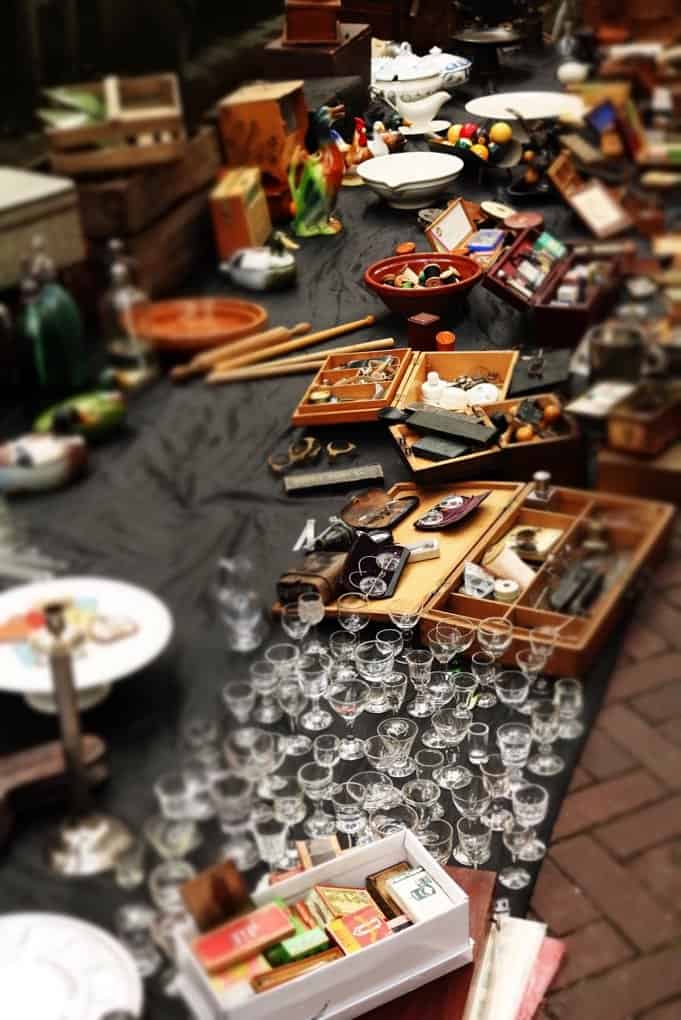 One of my favorite apps for casual buying and selling online , Craigslist is essentially a large garage sale happening online 24 hours a day. You can post things for free and get emails from people who are interested. Then, you arrange a meeting and sell the stuff.
Ebay
Instead of allowing free buying and selling ads to be placed, eBay is an online bidding site. There is a "buy it now" feature that lets you buy or sell things at a set price, but most people like to use the bidding feature instead.
This is a fantastic place to sell your cheap garage sale finds online. There are millions of people prowling eBay for a good deal, and a lot of buyers are willing to get into a bit of a bidding war to get what they want, which might mean great things for you.
Wish
Like Craigslist, you can find a ton of great deals on the Wish app. You might like to hate on cheap Chinese knock-offs and fakes, but what if you could get an original product for a highly-discounted price? This is the concept of Wish, where you get a lot of unbranded products (that are the same as their branded counterparts) for a huge discount price. Then you can make money online reselling what you find there!
Letgo
A newer entrant into the market, Letgo is a formidable competitor for the others. Think Craigslist, but easier and much faster. All you have to do is snap a picture of whatever you're selling on the app, write a few short words about it, and voila! You've got a listing posted, and people can start viewing it right away.
It's got a very similar concept to Craigslist, but the functionality is different in that it is entirely app-based and way more convenient for posting.
Decluttr
Similar to Letgo, Decluttr doesn't just accept any goods. It's exclusively used to electronics, CDs, DVDs, and other similar types of things. This is a really good niche marketplace if you happen to come across a lot of these things while going to garage sales.
Poshmark
Again, this app is similar to the others except for its exclusive clothing focus. You can only post designer clothes, bags, shoes, and accessories on the Poshmark app. But, that makes it a fantastic place to scour for great deals that you can then re-sell in other places. Or, if you run across designer clothes going for too cheap somewhere else, you can make money online with Poshmark to get a bit more out of it.
How Much Money Can You Make?
Believe it or not, there's some serious cash to be made doing this kind of stuff. Reselling the right items can get you $30,000 a year with little upfront risk, garage sale arbitrage can be a great side hustle for a lot less effort than other ways to make money online.
Local Store Arbitrage
Requirements
It's a good idea to have some form of transportation for this, so you can get around and check on deals more easily. And again, if you plan to buy anything large or in large quantities, a car is a useful tool.
Apps You Can Use
Amazon Seller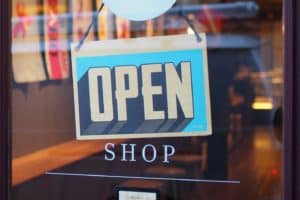 Selling online with Amazon is really easy, and all you have to do is ship the item to your customers after they pay for it. You also sometimes have the option to send the goods to Amazon, so they can store them in their warehouse and fulfill all the orders for you.
Honestly, it just doesn't get much easier than that. But, you will have to factor in a few extra costs if you choose that route.
Amazon also has a fantastic feature that lets you scan barcodes of items in your local stores and shows you how much they cost on the app if you were to buy them from Amazon. This helps you compare and find the best deals for re-sales. Look for items that are being sold for about 1/3 of the normal Amazon price if you want to be able to make money online with Amazon.
Ebay
I've already talked about eBay above, but I wanted to bring it up here to compare it with Amazon for selling local products online. There is no way for you to get eBay to fulfill orders for you, so if you have a lot of items, you will have to ship each of them on your own. That's a fairly minimal time commitment, but the payoffs can be worth it if any bidding happens on your products or if you get a lot of people that want to use the "buy it now" option.
Ebay also has a barcode scanning feature like Amazon, so you can easily find the average value of a certain product if it were to be sold on eBay. This is going to help you make smart local buying choices for re-sellable merchandise.
How Much Money Can You Make?
This really isn't as glamorous an online money making strategy as the others, and it's certainly not as risk-free, but it's probably one of the highest paying if you think about hourly rates and returns.
One of the best everyday success stories is a guy that made $10,000 in two months by just reselling toys through the Amazon app. He used the Amazon fulfillment option, so he didn't even have to store them in his home while they were being sold. Re-selling the right items can be a very lucrative way to make money online!
Making Money Online With Your Phone Has Never Been Easier!
Making extra money on the side has always taken extra effort, but ever since app developers started tapping into new markets, it has become a lot easier. Whether you want to drive people around, deliver their food, rent out your space, or buy-low-sell-high, you can do it all with a free app. Put your mower back in the shed, get your phone charged, and head out to your better-paying side hustle as soon as you can.
All of the apps I've talked about here are FREE to download and use, so you don't have any excuse not to try them! Join right away to start making money online fast!
Ian Balina Bio
Ian Balina is a serial entrepreneur that has founded five businesses, worked for world-class companies like IBM and Deloitte, written two books, produced a documentary film, all before the age of 30. Follow Ian as he takes you step by step through each hurdle he faced and overcame, and gives out the blueprint to hacking life, and achieving a six-figure career and lifestyle despite any odds.