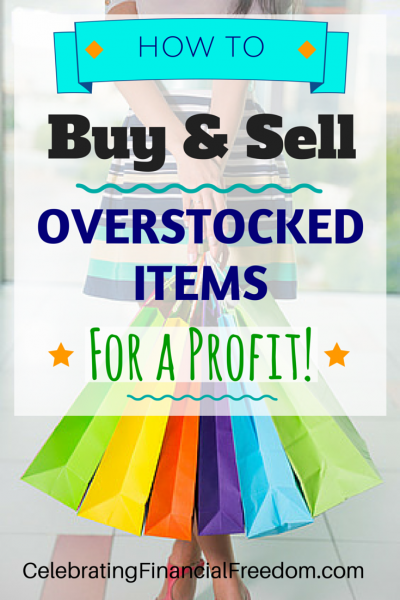 This Money Making Idea is a great way to start a side business. If you do well, you could even transition this money maker into a full time business with a full time income to boot. A lot of people make a living selling overstock and liquidated merchandise, and there is certainly room for more.
As long as there are retail stores with overstocked items, there will never be a shortage of merchandise you can buy at a deep discount and resell at a profit.
In fact, I've done it myself!  I've only done it a few times with a few items, but it worked well for me and I made a significant profit on each item I sold.  Scaling it up would be no problem, so there is potential to make a lot of money if you're willing to put in a little effort.
What is Overstock Merchandise?
Overstock is merchandise that retailers need to get rid of for several reasons, such as:
They ordered too much
The retailer doesn't want to get stuck with seasonal merchandise at the end of the season
They don't want to store it until it sells
They are having trouble selling it
Retailers want to keep their merchandise on the books for as short a time as possible because there are carrying costs associated with it. So to get their overstocked merchandise off the books, they will sell it at a deep discount.
That's where someone like you enters the picture. You buy their overstock at a deep discount and resell it for a profit. It's a win-win because the retailer is able to get rid of its overstock quickly, and you can make a profit from their deeply discounted merchandise.
How to Buy Overstock Items
Buying and selling overstocked merchandise requires an upfront investment, but the profit potential can be quite significant. If you buy the right items, it's easy to make a profit of several thousand dollars in just a few weeks.
Here is a basic overview of how buying overstock and liquidated items works:
The Seller Assembles Their Overstock Into Lots
The seller of the overstocked merchandise gathers it together into lots. A lot can be a pallet of merchandise, a truckload, a shipping container, or any other size they choose. Sometimes you can even buy merchandise one piece at a time.
Some lots contain only one type of item, whereas others are made up of mixed items. For instance, one lot might be a pallet of Dyson Vacuum Cleaners that are all the same model, while other lots may contain dozens or hundreds of different items and brands.
Some of the excess merchandise may be brand new "in the box". However, much of the merchandise is usually made up of store returns.
Next, They Sell The Overstocked Merchandise
There are several different routes that retailers use to sell their overstock merchandise. Some have their own website where they sell overstock directly to the public. Others sell their excess inventory through a middleman so they don't have to do it themselves.
Usually these middlemen deal with many retailers and have a huge variety of overstock for sale at any given time. Sometimes the excess inventory is sold at a fixed price for the lot, and in other cases the lots are sold in an auction.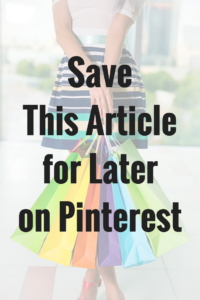 Once you make the purchase, the merchandise is shipped to your location where you can start marketing and selling your treasures to the public.
Here are some of the more popular sites where you can find overstock and liquidated merchandise:
DepartmentStoreLiquidations.com
How to Sell Overstock Items
Once you buy your overstocked or liquidated items, now it's time to start selling and making a profit! Of course, there are tons of ways you can sell your merchandise. Here are some of the more popular ones:
Your Own Website- Selling on your own established site is a great way to maximize profits and have complete control over your selling process. It can take more work, but the extra work can be worth the extra profits.
To learn more about starting and selling from your own online store, you can sign up for this awesome free 6 day mini course from the top expert on the subject, Steve Chou. You will not be disappointed!
Sell On Ebay- Ebay is a great place to sell overstocked inventory. However, you should remember that Ebay takes a cut of every transaction, so you have to account for that in your pricing. Also, pricing on Ebay can be very competitive. So before you buy any overstock, check the prices on Ebay to make sure you'll have enough wiggle room to make a profit if you decide to sell there.
and More…
Sell On Amazon- Amazon is the top online shopping site in the world, so you can't ignore the global audience it has. Amazon is awesome because they can handle fulfillment through their FBA program, so you don't have to pack and ship each item. Of course they charge a fee for this so you have to work out the numbers to ensure you'll be able to make enough profit. Here's my popular post on how to start a home-based Amazon business.
Sell On Craigslist- Using Craigslist can be a little more difficult than some of the other routes. With Craigslist you will mainly reach a local market and deal with one person at a time. That could get to be very time consuming, especially if you're selling smaller items.
Sell At Flea Markets- Flea markets are a popular way to sell overstock. You can make a great part time income selling at your local flea market because you have a built in audience of people that are there to buy what you have. You will likely have to rent a booth, so figure that into your cost structure.
Sell At Garage Sales- Garage sales are a great way to sell overstock without having to rent a booth, or set up an online store. You can sell direct to the public right out of your garage with no overhead and no one else taking a cut of the profit.
Buying and Selling Overstock- A Great Money Making Idea
Buying and selling overstock is a great way to make an excellent side income. If you decide it's something you really enjoy, you can go all in and make a full time income!
Like many business opportunities, you'll have to make an upfront investment to buy your inventory. The profit potential is huge compared to the initial investment!
There are a lot of people selling overstock items who make a great living at it. It's an opportunity that sometimes takes a lot of work, depending on how you approach it. But if you're willing to work hard, selling overstock is a great way to escape the 9 to 5 grind. Why not work for yourself instead of someone else?
Question: Does this sound like a good way to make money? Have you ever sold overstocked merchandise before? Leave a comment and let me know.
Want more Money Making Ideas? I've got plenty more right here!