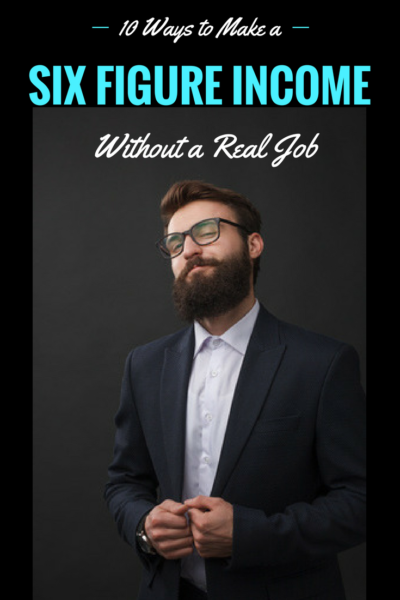 Making a six-figure income seems to be the goal most people aim for these days. $100k doesn't get you as far as it once did, but it's still a worthy goal to shoot for nonetheless.
The traditional route to a six figure job used to be all about getting a college degree and starting a good career. After years of working your way up the ladder, eventually you would make the big bucks.
These days, however, you don't need a collge degree, and there are many more options available.
Now, it's easier than ever to earn a six figure income without the need for a college degree or a pile of student loans. In fact, for many people, college and a traditional career path have become less and less relevant as an indicator of financial success.
So, how can you earn a six-figure income without a traditional job?
Well, I'm glad you asked!
Think Outside the Box
Whether you want to make six figures or a million dollars, you have to do things differently than the average person is doing. Yes, you can make six figures in a traditional job. However, your ability to continually increase your income over time is usually much better with a nontraditional job that has a greater potential to scale up your income over time.
If you want to have unlimited potential to grow your income to $100,000 and beyond, then it's necessary to think outside the box. This means doing things like:
Developing multiple streams of income- the average millionaire has 7 streams of income. The more ways you can make money, the higher and more secure your income will be. Read this post about multiple streams of income to find out more.
Finding income that scales- One person can only do so much. Find ways to do work once and get paid many times for it.
Creating passive income- income that is not totally dependent on your time and energy is best. find ways to make money that pay you while you sleep, such as rental income or royalty income.
10 Proven Nontraditional Ways to Make a Six Figure Income
Ultimately, if you want to earn more than the average Joe, then you have to take a different path. Below you'll find 10 ways to make a six figure income with a nontraditional job that doesn't require you to spend your life in a cubicle wasting your life away. I also have some additional articles listed at the bottom of the post that you'll find helpful.
Become a Freelance Writer
If you have writing skills, freelance writing is an excellent way to make money without a regular job. There are tons of freelance writing gigs available if you know where to look. They can involve anything from writing a few words of copy for an ad, to writing articles of several thousand words for a major publication.
This is an especially good job for single moms and stay at home parents, as you make your own hours.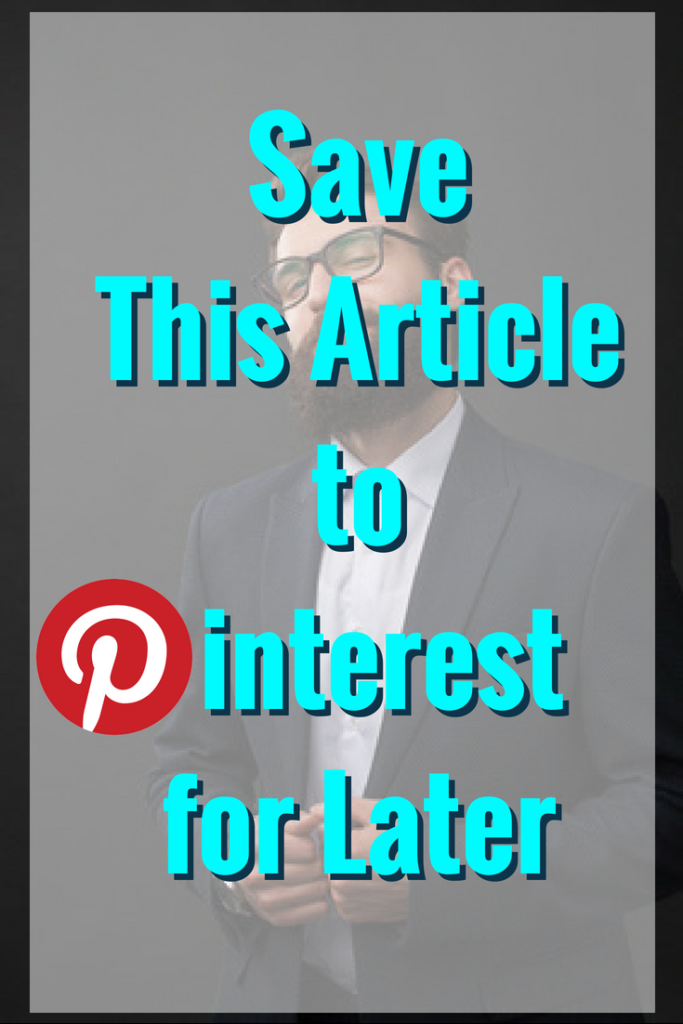 There are many niches to choose from:
Technical writing
Magazine articles
Writing for companies to promote products and services
Blogging
Self-publish your own books
Ghost writing
News writing
Video Scripts
And plenty of others!
As you do more gigs and grow your reputation, it's not unusual to make a six figure income as a writer.
Holly Porter Johnson routinely makes over $200,000 a year as a freelance writer working for herself. She's making a great living being self-employed, and best of all, she can show you how to do it too!
Holly's popular online course, Earn More Writing, is a great way to learn everything you need to make a six-figure income as a freelance writer.
You can find out more about Earn More Writing here.
Read my post on making money as a freelance writer here.
Open an Online Store
Opening an online store is easier than ever! Unlike setting up a store on Ebay or Amazon, you have complete control over your business.
It can take some time to build up your clientele. But as you build a loyal base of customers, the sky's the limit on this $100,000 business idea!
You can decide to stock physical inventory and do the shipping yourself, or have your products dropshipped to your customers directly from companies that handle the physical inventory for you. You don't have to handle and ship products if you don't want to!
My friend Steve Chou and his wife Jennifer started an online store called Bumblebee Linens a few years ago so she could stay home with their new baby.
They quickly grew their business into a six figure income. Now they are making seven figures from their business.
They have been so successful that Steve created an online course to show others how to be successful with an online store as well!
Get FREE access to Steve's email mini-course- "Start a Profitable Online Store"
Read my blog post on starting an online store
Sell Overstock Online
Retail stores often have overstock that they need to get rid of quickly. They want to keep their inventory on the books for as short a time as possible because there are carrying costs associated with it. So, to get their extra inventory off the books, retailers sell it at a steep discount.
Fortunately, you can purchase overstocked merchandise in bulk and sell it on sites like Ebay, Amazon, Craigslist, flea markets, or your own site.
Selling overstock requires an upfront investment, but you can start small and build your way up to a huge business if you like. There are tons of people making a six figure income selling overstock online, and you can too!
Here's a post with all the resources you need to get started selling overstocked items online.
Start an Amazon FBA Business
Starting an Amazon FBA business is also a great way to work your way into a six-figure income. The FBA stands for Fulfilled by Amazon. The basic gist is that you open your own store on Amazon and have them ship orders directly to the customer for you.
There are 4 ways to sell products on Amazon:
Buy from retailers at a discount and resell- selling overstock like I explained above.
Buy products from manufacturers and distributors for resale- have them send products directly to Amazon who packs and ships the order for you.
Sell used stuff- get items at estate sales, garage sales, or even store returns. Used items sell well on Amazon!
Sell handmade arts and crafts- Handmade at Amazon is a great alternative to Etsy for selling arts and crafts.
There are literally thousands of people making six and seven figure incomes with Amazon FBA businesses. As with any business, you can start small and grow it into something really special over time. Best of all, you can run your Amazon business from home!
Read my article on starting an Amazon FBA business for beginners.
Public Domain Publishing
Public domain publishing is an interesting way to make money with a nontraditional job. The gist is that you republish works in the public domain for a profit. Since these works have no copyright, it's perfectly legal and ethical to make money this way!
Books in the public domain lack a copyright because:
The author never obtained a copyright
The copyright expired
It was never eligible for a copyright when it was originally published
The copyright expired
If a work doesn't have a copyright, it means that no one owns that work. Anyone can republish all or part of that content as they wish without violating copyright laws.
You can republish public domain books on Amazon and other platforms, making money from each sale.
Aaron Kerr started his own side business in public domain publishing, and has made over $100k in passive income in the process. He works on his own schedule and makes money while he sleeps!
Aaron has done so well with it that he produced an online course to teach others how to do it too!
Check out Aaron's Public Domain Publishing course.
Read my detailed post on how to get started with public domain publishing.
Electronics Recycling
How would you like to make money while keeping the environment clean? Then electronic recycling might just be your thing.
Think of all the old electronic devices people have sitting around. Most of them can't be thrown out in the regular trash. They contain metals and other contaminants that can harm the environment if they are put into a landfill.
You can do others a favor by taking these old devices off other people's hands, and recycle them for money.
It's an incredible business model because you don't have to pay for your inventory! People are ready and willing to give you old computers, phones, monitors, and more just to get them out of their house. In some cases you might even be able to charge a fee to haul off the junk.
Then you can break down the devices, separating the plastic, metal, copper wiring, batteries, and electronics. The electronics can be especially valuable, as mother boards, computer chips, memory cards can be resold.
Also, most electronics have some precious metal content such as gold and platinum that can be recycled for a profit.
I wrote a blog post about starting your own electronics recycling business that shows you how to get started. It covers everything you need, including:
Where to get scrap electronics
Where to sell your scrap
Which parts are valuable than others
Several business models you can use to get started
Scale this idea up and you can make a six-figure income without any monetary investment to get started! It's a win-win-win for you, the environment, and every person who needs to get rid of their old electronic junk!
Earn Six Figures With Fiverr
Fiverr has become a popular nontraditional way to earn money for many people over the last few years. Although it can be a quick way to earn a few dollars here and there, there are many people making a living on the platform.
Some are even making a six figure income on Fiverr.
Fiverr is an online marketplace offering millions of goods and services for the low price of $5. However, you can also offer add-ons or more involved products and services at higher prices. This is where most of the money is made!
As you build a reputation for excellence, you're able to make more money selling higher end products and services.
Charmaine Pocek makes $38,000-$48,000 a month on Fiverr as a resume' writer, career consultant, and recruiter. She started out slowly making a few hundred dollars a month, and grew from there as she added products and services her clients needed.
Read my article on how to get started with Fiverr.
Buying and Selling Domain Names
Domain names are basically virtual real estate. And just like physical real estate, you can purchase domain names and flip them for a profit.
Keep in mind that it takes an upfront investment, and you may not see an immediate return. Over time, as you find good names to invest in, you can build a valuable portfolio of names. Just as with any business, scaling up your inventory allows you to sell more.
Grant Sabatier of Millennial Money has made over $140,000 flipping domain names. He says "There is no other place where you can get a 1,000%+ return on your money in a pretty short amount of time (less than 90 days in some cases. I buy and sell them at $400+ profit regularly and have been doing so for over 10 years."
As the internet continues to grow, domain names are only getting more valuable over time. You can find domain name auctions on sites like Namecheap, NameJet, GoDaddy, Flippa, and Sedo.
Start a Cleaning Business
Cleaning homes and offices is a good way many people use to make some money on the side. However, if you're the only one cleaning, it's easy to see you can only make so much money with this side hustle.
But what if you thought on a bigger scale and hired several people to do the cleaning? You can market your business, schedule the jobs, and supervise your cleaning crews instead of doing it all yourself.
This is a great business that scales very well as long as your crews do a great job and you keep your customers happy. It's definitely possible to scale up to a multiple six-figure income over time.
Here's a detailed post I wrote on how to start a cleaning business.
Create and Sell an Online Course
We all have skills and abilities that are unique to us. You can share those skills with others by teaching them to others through an online course.
If you're good at just about anything, there is someone out there who wants to know how do it too. All you have to do is put together a step by step process to teach others your skill, and you can make money!
You can teach people pretty much anything, including:
How to create Excel spreadsheets
Software coding
How to become a virtual assistant
Dog/pet training
Juggling
Knitting
Photography
How to do voice overs
And a million other things. The sky's the limit!
There are tons of people making a six figure income with online courses (some are making seven figures), and you can definitely be one of them!
Best of all, this can be a great source of passive income. Just publish your course once and let it make money while you sleep!
There are a multitude of sites you can use to host your course. Each one works a little differently as to compensation, marketing your courses, etc. so you'll want to choose the one that works best for your situation.
Some of the most popular sites to create courses are Coursera, Udemy, Teachable, Lynda, and Udacity.
Start Small and Build Up to a Six Figure Income
There have never been more options for building a six figure income than there are today. All you need are a little creativity and some dedication to get the job done.
It's easy to start these nontraditional business ideas as a profitable side hustle, then grow them into a full-time income over time.
Just think, in no time at all you can leave the 9-5 life of a cubicle jockey and do your own thing. You'll probably make more money to boot!
Question: Do you know any other good nontraditional job ideas for generating a six figure income? Share them in the comments below.
Addtional Articles:
19 Profitable Home Based Business Ideas to Successfully Leave Your Office Job
10 Top Work From Home Jobs for Stay at Home Moms and Dads
12 Online Business Ideas- Turn Your Laptop into a Money Making Machine!